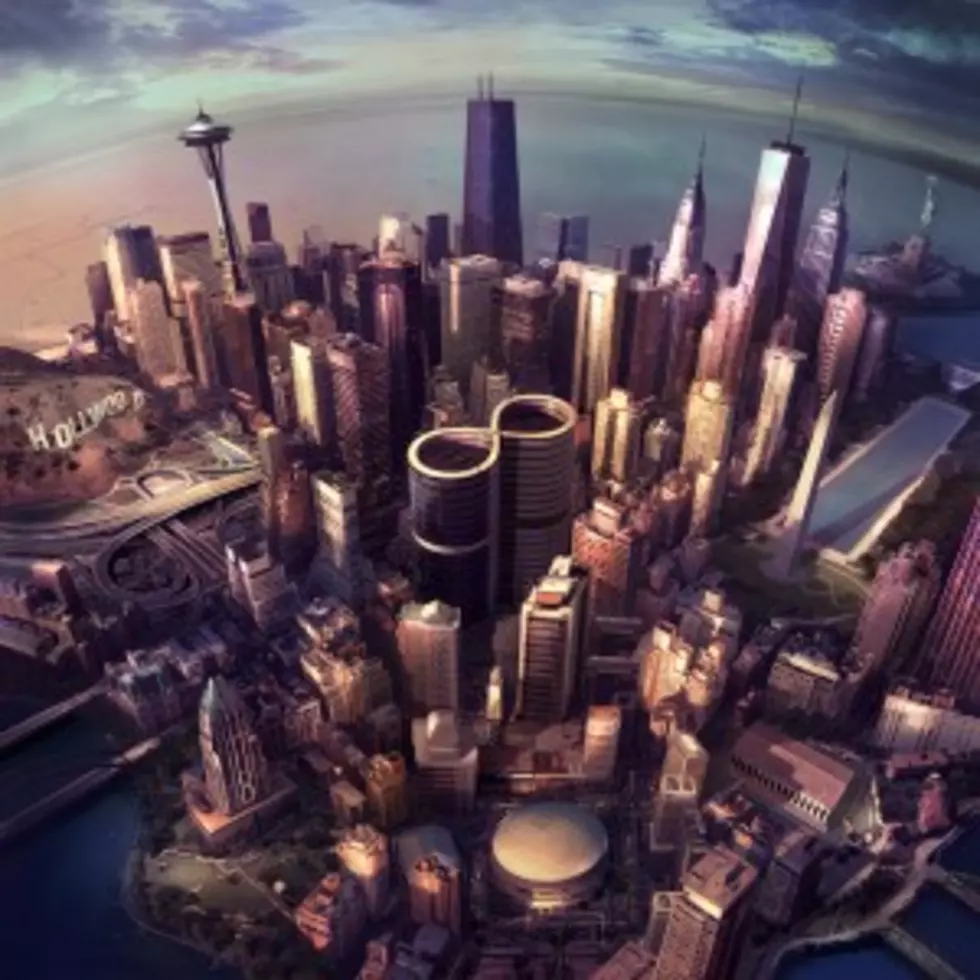 Foo Fighters Reveal 'Sonic Highways: The Album' Release Details
Roswell / RCA
Foo Fighters have just revealed full details on the release of their eighth studio album! The massive band's newest album will be called 'Sonic Highways: The Album' and it will see a Nov. 10 release date worldwide.
After a ton of teasers with the number eight heavily involved, we've finally got the news you've all been waiting for. Along with the album title and release date, Foo Fighters have revealed the record's  runtime (44 minutes) and track listing. 'Sonic Highways: The Album' was recorded in eight cities: Austin, Chicago, Los Angeles, Nashville, New Orleans, New York, Seattle and Washington D.C.
As for what fans can expect from 'Sonic Highways: The Album,' frontman Dave Grohl has you covered. "This album is instantly recognizable as a Foo Fighters record, but there's something deeper and more musical to it," says Grohl. "I think that these cities and these people influenced us to stretch out and explore new territory, without losing our 'sound'." To hear a new song clip for yourself, click here.
'Sonic Highways: The Album' is now available for pre-order on both CD and 180 gram LP formats. The vinyl will come in an assortment of nine different covers including eight variants each themed for ones of the eight cities where the album was created.
As a companion to the album, the eight-episode HBO series 'Sonic Highways' will debut on Oct. 17, airing Fridays at 11PM ET/PT.
Check out the track listing for 'Sonic Highways: The Album' below and get excited for Nov. 10!
Foo Fighters, 'Sonic Highways: The Album' Track Listing:
1. 'Something From Nothing'
2. 'The Feast and the Famine'
3. 'Congregation'
4. 'What Did I Do?/God as My Witness'
5. 'Outside'
6. 'In the Clear'
7. 'Subterranean'
8. 'I am a River'