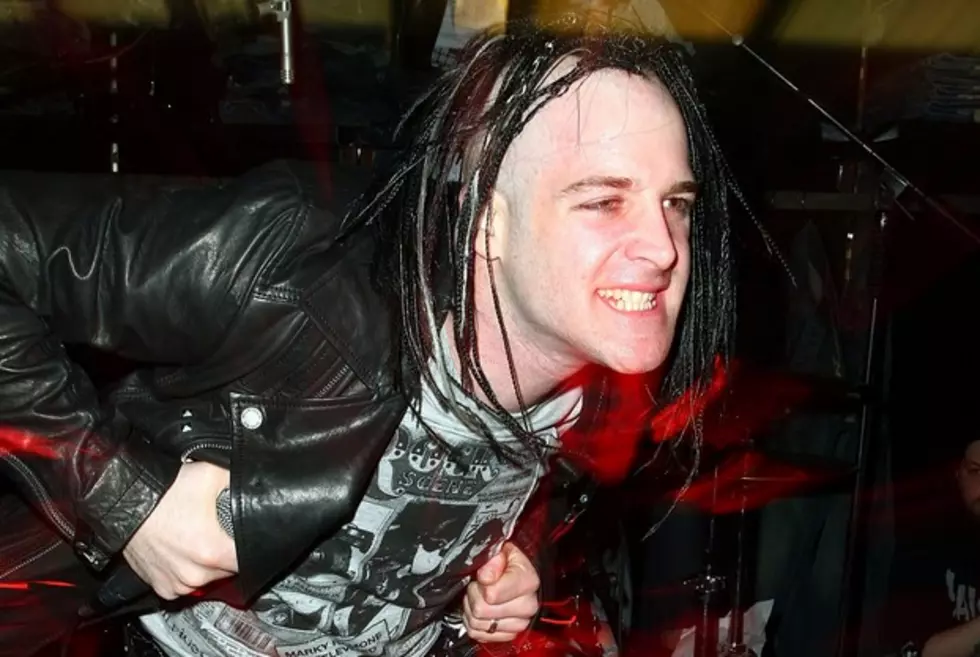 Former Misfits Singer Michale Graves Busted on Pot Charges
Michale Graves (real name Michael Emanuel) was arrested July 23rd at a border checkpoint in Kennedy County, Texas, and charged with possession of six grams of marijuana. The former Misfits singer, touring with his solo band, was jailed overnight and forced to miss the band's July 24 show in El Paso, Texas.
Before the arrest was made public, Graves posted this statement on his Facebook page: "Hey everyone, sorry to inform you that we will not be playing in El Paso, TX tonight. We came across some issues in Brownsville that set us back far enough that making the show is just not possible. "
The possession charge is a misdemeanor, and Graves posted $750 bail on Tuesday and was released by the Kingsville Sheriff's department. He and the band drove to Wednesday night's show in Lukachukai, Ariz., but Graves must return to Texas at a later date to answer to the charges.
Graves joined the Misfits when they re-formed in 1995. He was their vocalist for three albums and quit the band in 2000. After leaving the Misfits, Graves was in a couple other bands, then embarked on a solo career. He's also the singer for  Marky Ramone's Blitzkrieg, who perform covers of classic Ramones songs.
Graves' current 'War of Information' trek is his first full band tour in five years. Graves plans on entering the studio to record the 'War of Information' album for a release in early 2013.