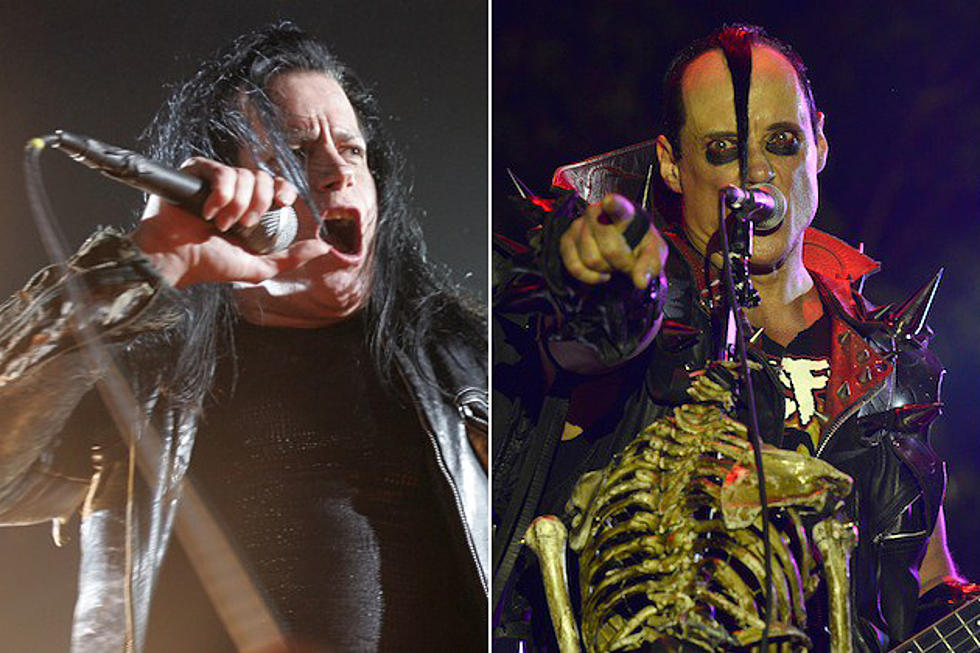 Glenn Danzig's Lawsuit Against the Misfits Thrown Out of Court
Scott Gries / Duane Prokop, Getty Images
Glenn Danzig has been unsuccessful in his attempt to reclaim some of the Misfits profits he felt he had been owed. The rocker filed suit against bassist Jerry Only and the band this spring, alleging that he had been denied some of the group's merchandising money.
Danzig claimed that he'd created the band's "Fiend Skull" character and that he was "the creative heart" of the original band, therefore he was entitled to a share of the income. But Only offered that the suit was "sour grapes," and he filed suit to have the case dismissed.
According to Classic Rock Magazine, Judge Gary Klausner ruled on the termination of the suit, finding in favor of Only. He stated that regardless of Danzig's creative input, the agreement Danzig signed with Only when he left the band allows only Jerry Only to make money from the Misfits merchandise, so the group has not breached any contract they had with Danzig.
The judge added, "The terms of the provision do not address any obligation regarding trademark registration or negotiations with individual retail merchandisers. Moreover, in reviewing the other provisions contained in the 1994 agreement, the court also finds no other terms that govern the parties' conduct as it pertains to trademarking and licensing."
Misfits will return to the road this week, with the 2014 GWAR-B-Q being part of their tour highlights. Meanwhile Danzig is celebrating the 30th anniversary of another one of his bands -- Samhain.