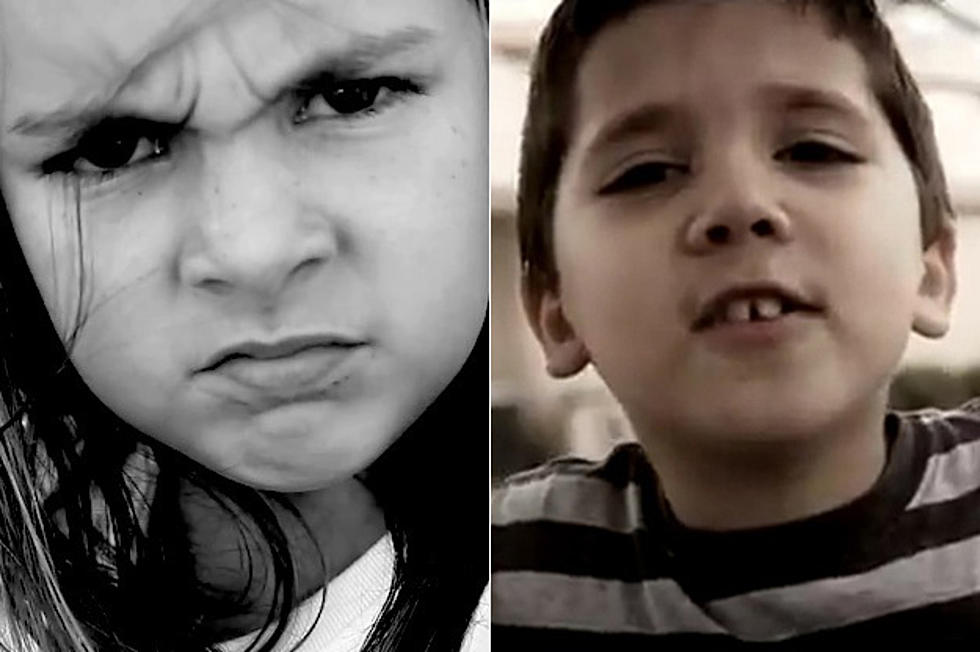 Hardcore Kids: Juliet vs. Jacob – Readers Poll
One of 2012's biggest Internet trends has been cute kids bashing open faces with funny hardcore songs. The dichotomy of kids and hardcore has proven to be the stuff memes are made of and we're bringing you a battle between two of them right now.
Eight-year-old Juliet made some serious noise a few weeks ago when she posted 'My First Hardcore Song' on YouTube. Since then, the video has acquired 20 million views and has made Juliet a beloved Internet phenomenon. Despite her popularity, an even younger challenger has began his crusade to take Juliet down. Six-year-old Jacob has thrown his hat into the hardcore ring with his very own response to Juliet.
Who is the most hardcore kid? Juliet has the numbers, but Jacob has the determination. Vote for your favorite two-stepper in the poll below:
Juliet, 'My First Hardcore Song'
Jacob, 'My First Hardcore Song Response'