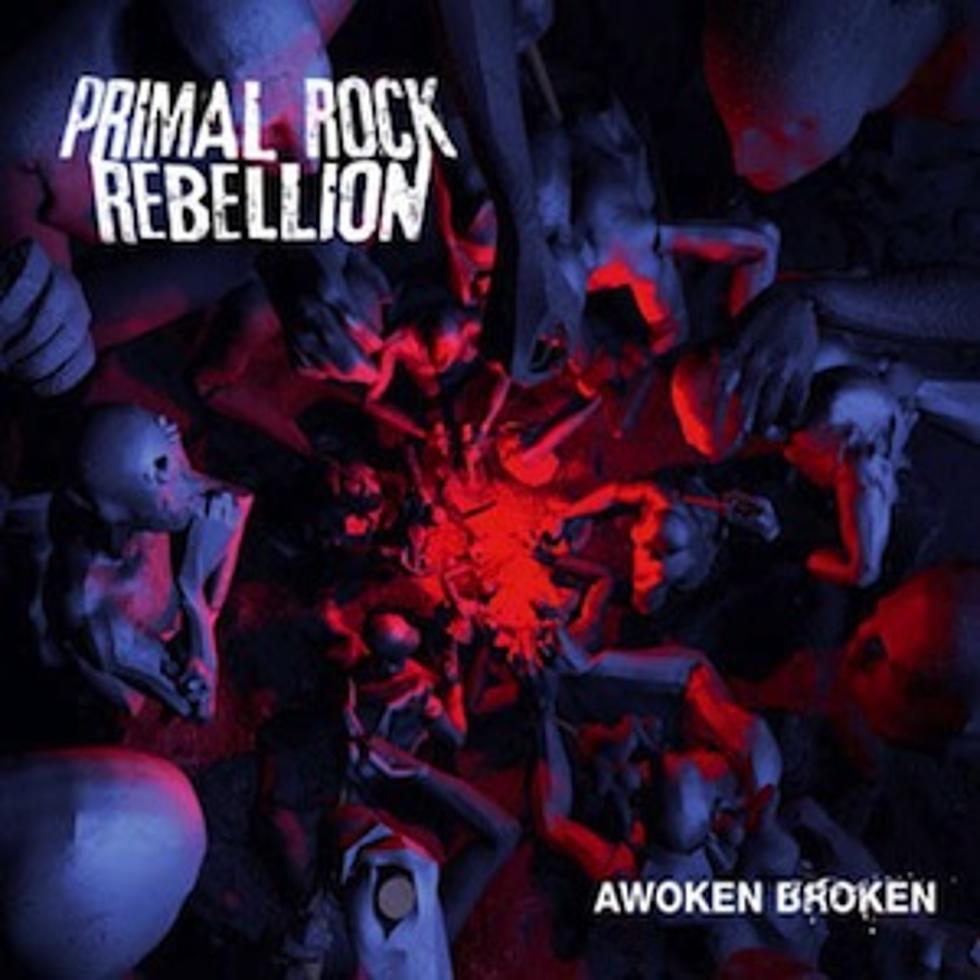 Iron Maiden's Adrian Smith Talks Side Project Primal Rock Rebellion
After Iron Maiden guitarist Adrian Smith announced his new project Primal Rock Rebellion and unveiled their first single 'I See Lights,' curiosity built up among Maiden fans. Now, Smith is sharing more details about the project.
The debut Primal Rock Rebellion album 'Awoken Broken' (see artwork left) will mix Smith's classic Maiden guitar style with a more punishing heavy groove influence. The heavy alternative edge can be attributed to ex-Sikth frontman Mikee Goodman, who will also bring an impressive vocal range with spoken-word elements to Primal Rock Rebellion.
"It was great working at my own pace and in my own studio with no time constraints," Smith declares in a new press release. "I think during the making of this album I went around the world twice with Maiden, working on the project in between. In the process, it allowed for a bit more of an experimental approach."
Goodman also shared his excitement in working with the legendary guitarist. "Adrian inspired me in many ways," said Goodman. "I learnt the importance and the power of choruses in songs. Adrian also gave me a lot more belief in myself melodically. I think we pulled each other out of our comfort zones, creating something fresh and exciting along the way. We co-produced the album together, and the whole recording process was very relaxed — no deadlines, just honing the songs naturally as we recorded them, a new experience for both of us."
'Awoken Broken,' produced by Smith and Goodman, will see a Feb. 27 release on Spinefarm Records.