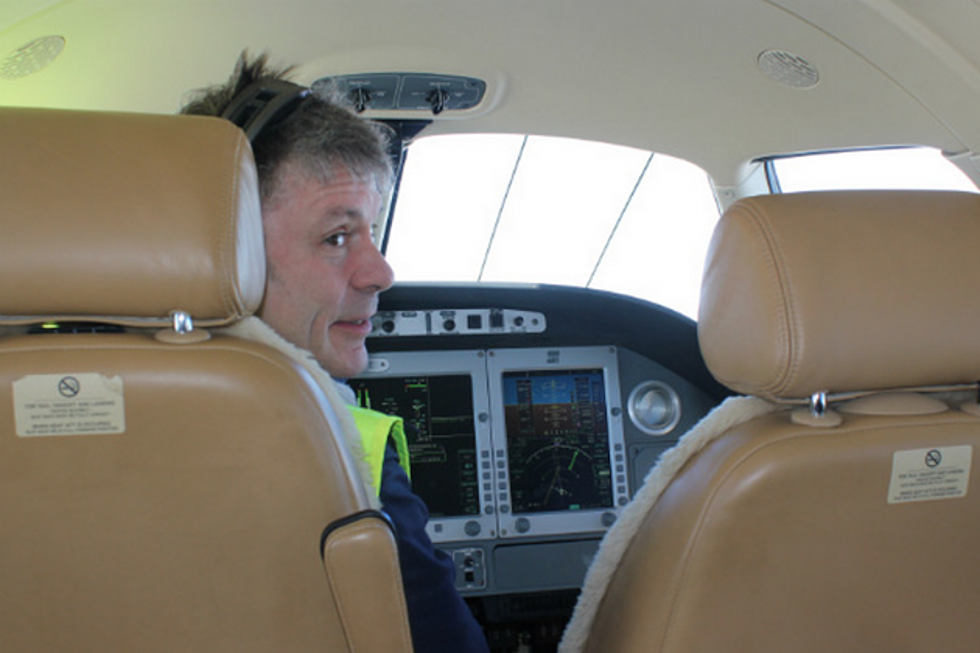 Iron Maiden Singer Bruce Dickinson's Company to Launch Its Own Airline
CardiffAviation.com
Iron Maiden frontman Bruce Dickinson can now help you fly instead of "Run to the Hills." According to Wales Online, the singer has just announced that his firm, Cardiff Aviation, will be launching a brand new ACMI airline. That means that he'll provide an aircraft, complete crew, maintenance and insurance to another airline or type of business for leasing purposes.
The singer is chairman of the Wales-based company Cardiff Aviation, which is already a successful full service aircraft maintenance company. He is in the process of getting the proper operating license to add an airline to his services and has announced that his new airline's first plane will be a 737-400. The airline will operate under the VVB brand.
The singer said he is looking to fill a need in the aviation market, "If you are looking to establish an airline, we will do all of the procurement, technical execution and administration on your behalf. We can give you a one-stop 'airline in a box' — all you need to do is sell the tickets, and we'll do the rest."
He went on about his new venture, "In the last two years, we've grown relentlessly, thanks to our unique entrepreneurial style of MRO [maintenance, repair, overhaul] and training. We're now looking to bring that approach to the airline market with VVB. This is a huge opportunity to create new jobs and further increase our already impressive roster of services."
This is more good news for the singer, who was given the "all clear" by doctors last month after a battle with a cancerous tumor on the back of his tongue. Iron Maiden are taking a year off from touring to let the singer recuperate, but say they plan to release a new album at some point in 2015.
You Think You Know Iron Maiden?
See the Yearbook Photos of Bruce Dickinson + Other Rock Stars