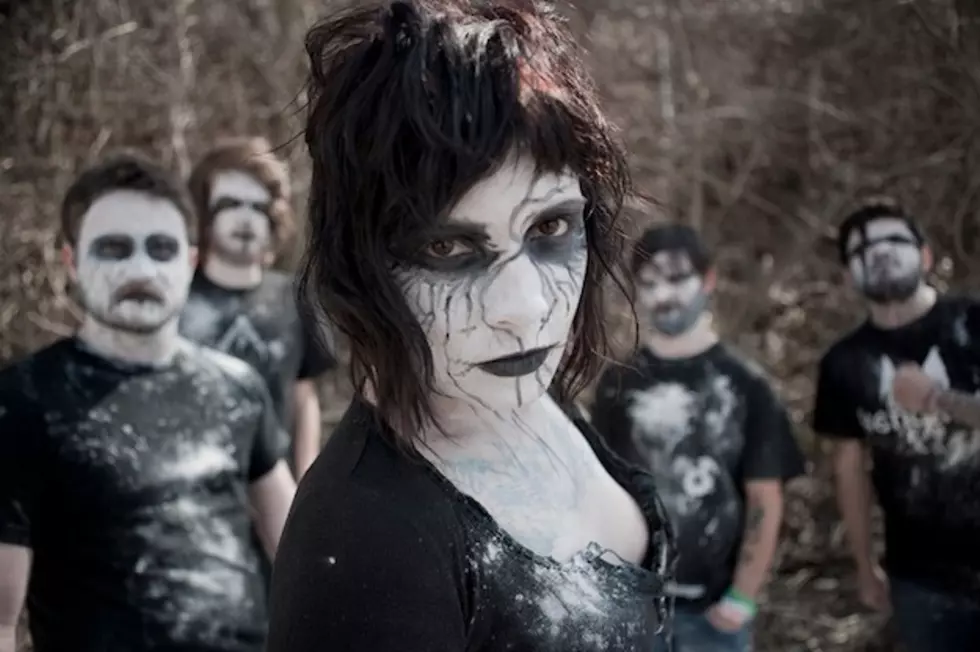 Iwrestledabearonce Bassist Believes Singer Krysta Cameron Is 'Permanently Gone'
Some potentially upsetting news for fans of Iwrestledabearonce -- vocalist Krysta Cameron may not return to the band after giving birth to her child. Iwrestledabearonce broke the news that Cameron would not be participating in the band's 2012 Warped Tour run due to her pregnancy, but now it seems like she may be hanging up the mic with the eccentric metal band.
It was three weeks ago that the band issued their press release about Cameron's pregnancy, announcing that Unicron vocalist Courtney LaPlante would be wailing for the group during Warped Tour.
"The day before our Warped Tour show in Dallas, TX we had a day off in the DFW area. Krysta lives there now, so she went home to relax and do some laundry," the band wrote in the press release. "The next day, we received word from her minutes before our set that she discovered she and her fiancé are expecting a kid and she would not be returning to finish Warped Tour with us. Obviously this is an insane curveball for everybody, but in typical IWABO fashion we will press on. And no matter what happens, Krysta has been our best friend for years and we want her to be happy."
Although Cameron's sudden departure seemed bizarre, not too many fans were worried that she would leave the band for good. However, during an interview with propertyofZack.com, bassist Mike 'Ricky' Martin addressed the situation. "I'm going to say she's permanently gone," answered Martin when asked about Cameron's status. The band does hope the female vocalist will return, as drummer Mike Montgomery stated, "Fingers crossed though."
Stay tuned as news breaks on Krysta Cameron's pregnancy and what it will mean for Iwrestledabearonce.