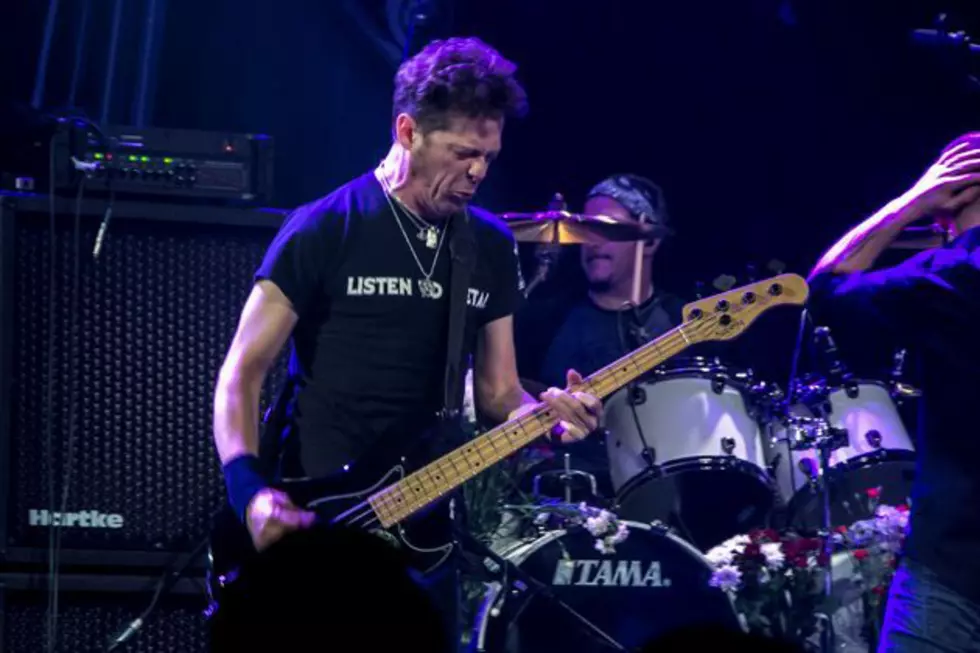 Jason Newsted Reflects on Metallica's 'Black Album': 'The Floodgates Just Opened'
Kathy Flynn, WickedGoddessPhotography.com
Metallica's legendary self-titled record, otherwise known as the 'Black Album,' was released 25 years ago yesterday (Aug. 12). The album changed the landscape of all of heavy music and was the biggest breakthrough yet for any metal act. Former Metallica bassist Jason Newsted reflected on the anniversary of the album in an interview with Billboard.
Talking about how the record came to be, Newsted began, "Everybody had built themselves up through hard knocks and scars and so forth to be ready for what was coming, to create this thing that was bigger than all of us and greater than any of us." He went on to mention how producer Bob Rock molded the sound of the 'Black Album,' adding, "We were ready for him, he was ready for us, the world was ready for the sound."
Going on about the producer, the bassist continued, "We didn't sit down and say, 'It's gonna be like this,' no, but I think we pulled in somebody who could control us for a second, harness us for a second and everybody put their nose to the stone and worked hard, like Metallica always did, and the floodgates just opened and we got the fruits from it. I'm really proud of what we did."
Noting his favorite song on the record is "Sad But True," he attributed this to the six string bass he used and also shared his thoughts on another personal favorite, "My Friend Misery." "It was the bass, by itself, introducing that song, which was not the easiest thing to do at that time within that band," Newsted detailed. "That was a moment where those guys kind of bowed and said, 'Here you go, man, put your song on there,' being the guy who came up with that; as opposed to being part of the team, I got to be myself for a minute there, which was a real accomplishment."
The 'Black Album' saw worldwide acclaim, lighting up the charts in dozens of countries "and all of a sudden there's countries calling that never would've entertained the thought of an American metal band playing in front of their kids," Newsted commented. "They're calling us up 'cause they know they can make a bunch of money because it's so freakin' popular at the moment. So we got to do a bunch of pioneering and be the first heavy band to go to a bunch of those places. That's what I remember the most."
See Where Metallica's 'Black Album' Landed on the Top 90 Hard Rock + Metal Albums of the 1990s
Rockers Reflect on the 25th Anniversary of Metallica's 'The Black Album'