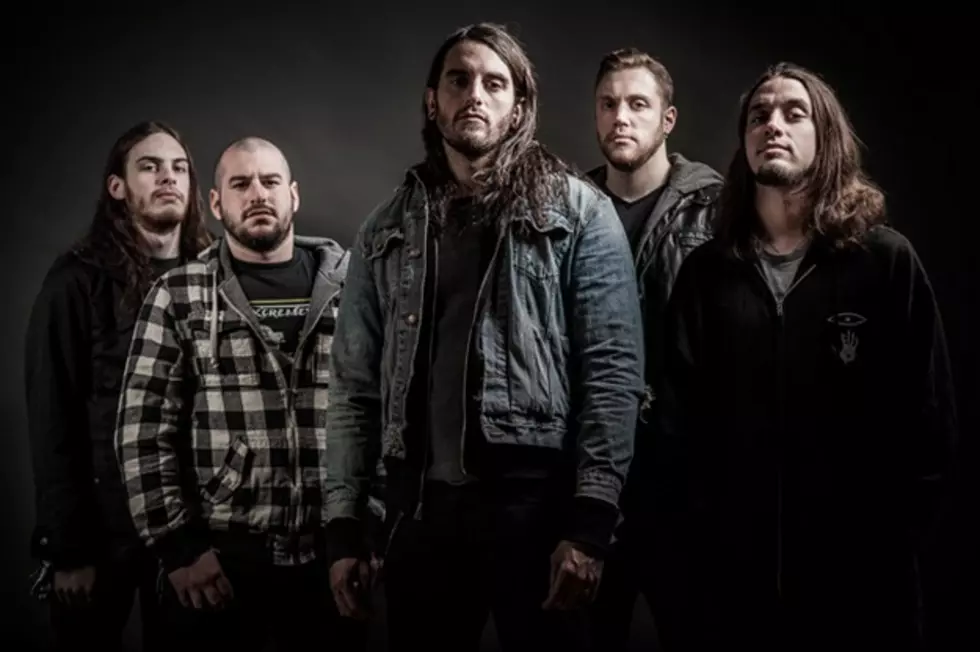 Job for a Cowboy Tap New Studio Drummer After Jon 'Charn' Rice Exits
As they continue work on their next album, Job For a Cowboywill be moving forward without drummer Jon 'Charn' Rice, who had been in the band since 2007. Filling his shoes, at least temporarily, will be Danny Walker (Intronaut, Exhumed).
Rice explains the circumstances surrounding his departure: "As of this past August, I have decided to part ways with Job for a Cowboy. There are a few reasons for this, none of which I'm going to get into. That being said, I have no intentions of stopping touring or playing. I honestly love to tour and play live with new people, so I look forward to playing in new musical arenas in the future."
"The dudes and I are on very good terms with this and they understand the decision," Rice continues. "They have a new record in the making and I'm extremely excited to hear it. Thanks again to everyone."
Bassist Nick Schendzielos weighs in on Rice's exit: "Well my friends the time has come and The Charn has officially decided to step off the JFAC train. Absolutely no hard feelings or nothin! We love the dude, cherish the memories we made with him, and in all likelihood will be seeing him again very soon…which brings up the next awesome piece of news… "Our phenomenally talented friend Danny Walker is going to grace our next full length with his decidedly delicious drum tracks! We are seriously excited to hear what it's going to turn out like- let the anticipation build!"
Walker will behind the kit when JFAC enter the studio this winter with producer Jason Suecof to record the follow-up to 2012's 'Demonocracy.' "I'm thrilled to be working with these guys on this record!" Walker exclaims. "I look forward to challenging myself and contributing to a fresh and different outlet!"