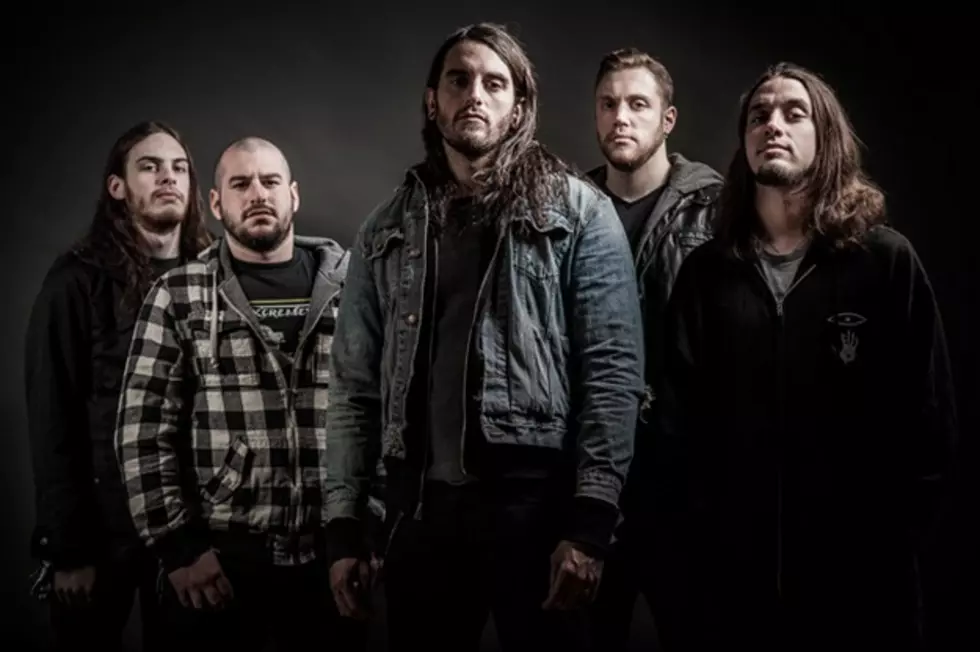 Job for a Cowboy Unveil Graphic Video for 'Tarnished Gluttony' [NSFW]
The latest video from Job for a Cowboy is not for the faint of heart. 'Tarnished Gluttony' is graphic in parts and is definitely NSFW. The horror portal Bloody Disgusting has premiered the clip from JFAC's latest album 'Demonocracy.' The 9 1/2 minute long video was directed by Michael Panduro (Saint Vitus, Cephalic Carnage).
Frontman Jonny Davy describes the video: "'Tarnished Gluttony' originally runs off the idea of blind faith into our government and monetary system. The director ran with the idea and spliced it with a H.P. Lovecraftian twist. The video streams the fascination of religion and the actions people justify in the name of religion, and this video is a spin on the old biblical tale of Abraham and Isaac, however, set in the world of Lovecraftian mythology. The point is, acting blindly in faith to a Christian deity is just as absurd as worshiping squid like monsters from space who live under the sea."
The video is very graphic and disturbing, with a man carrying a boy into the woods, slicing open the child's stomach, removing parts of it, and putting what appears to be an octopus into the open cavity. The man then sews the wound up and gently places the child into the ocean. Davy's description above of the broad philosophical meaning and concept of the video does not prepare the viewer for the shocking and bloody images on the screen.
Job for a Cowboy is in the midst of the Summer Slaughter Tour with Cannibal Corpse, Between the Buried and Me, the Faceless, Periphery, Veil of Maya, Goatwhore, Exhumed and Cerebral Bore.
Watch Job for a Cowboy's - 'Tarnished Gluttony' Video