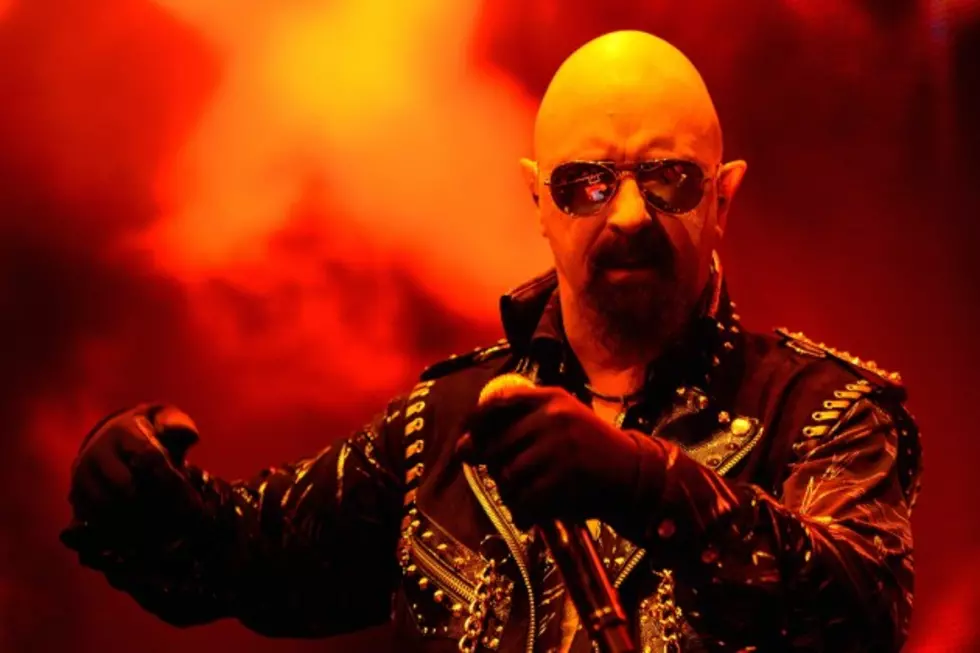 Judas Priest's Rob Halford Weighs in on Kim Davis Debacle
Ethan Miller, Getty Images
On June 26, 2015, the Supreme Court ruled that bans on same-sex marriage were unconstitutional, therefore finally making gay marriage legal in the United States. It was a monumental victory for all who support equal rights, but through the ruling came the now-famous case of Kim Davis. In a new interview, Judas Priest vocalist Rob Halford, who is openly gay, weighed in on the Kim Davis debacle.
Davis served five days in jail after refusing to issues marriage licenses to gay couples while working as a Kentucky county clerk. She's been vilified by same-sex marriage supporters and hailed by those oppose the Supreme Court ruling, and the bulk of Davis' legal ramifications may still be on the horizon.
"First of all, you know, it's been very interesting to watch all of that going on, 'cause I've been here in America while all that came about," Rob Halford tells Canadian radio station C103. "And firstly, I just love freedom and democracy and freedom of speech and everybody being able to say what they feel. Having said that, when you are employed in a situation that comes with basic, accepted ground rules and you try to kind of manipulate them to your perception so that it interferes with your job and interferes with other people's lives, then I take [exception to that]."
Halford continues, "But, look, again, from my perspective 64 years later, living this long, it's simple, man: just give each other the respect and equality that everybody deserves on this planet, no matter where you're from. So all this business about gay, straight, bi, black, white, Jew, Catholic… it's all these ridiculous labels. We're all people. We all need to just try and find a way to love each other and accept each other and try and make the world a better place. Amen."
And there's a sermon from the Metal God himself. Judas Priest will embark on their 2015 North American tour with Mastodon beginning Oct. 16 in Paso Robles, Calif. For the full list of tour dates, click here.
See the Yearbook Photos of Rob Halford + Other Rock Stars
Judas Priest Play 'Wikipedia: Fact or Fiction?'