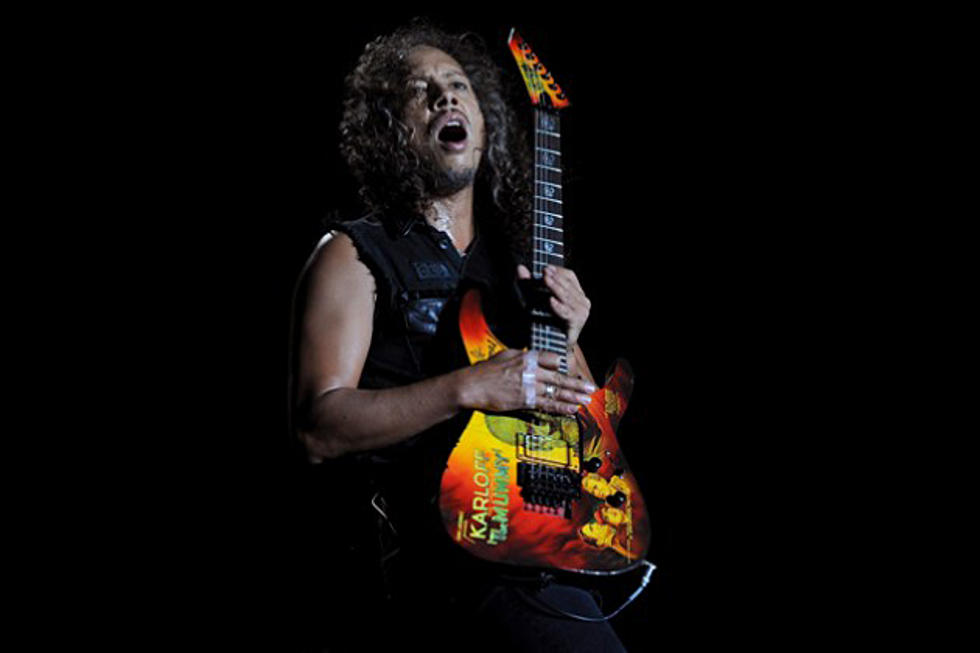 Kirk Hammett Discusses Metallica Album Plans + 'Through the Never' Reaction
Kevin Winter, Getty Images
Metallica put their all into the 'Metallica Through the Never' 3D film last year and from what the band wanted out of the movie creatively it was a success, but the box office returns for the movie were definitely under what was anticipated. Guitarist Kirk Hammett has now spoken about the response to the film in a new interview.
Speaking with Stereogum, Hammett explained, "I really, really thought that we made a really, really great movie. I'll be very blunt about it. We put so much time and so much effort and made sure it was exactly the way that we envisioned it. Our fans definitely went to movie theaters and saw the film, but the people that we were counting on to buy movie tickets -- which is the casual moviegoer -- they weren't as motivated to buy a ticket as our fans."
Hammett added, "For us that was a big question mark. Why? We couldn't figure it out. We know we made a great movie and we felt good about it, but now it's time for us to move onto our next thing." That next thing is, of course, their next studio album.
The guitarist disclosed that the band expects to start working on the disc in late January / early February, just before he stages his FEAR FestEvil convention in San Francisco on Feb. 7 and 8. Hammett reveals, "We definitely will be working on a new album. That's going to start in a couple of weeks — actually, the week before the convention.' He adds, "At one point, we're going to be doing some touring. We'll be doing a South American tour in March and probably a European tour in the summer. For the most part, though, we'll be working on the album and that's the main priority this year."
In the interim, those who didn't catch 'Metallica Through the Never' in theaters or want to see it again, can check it out when it's released on DVD, Blu Ray and digitally Jan. 28.