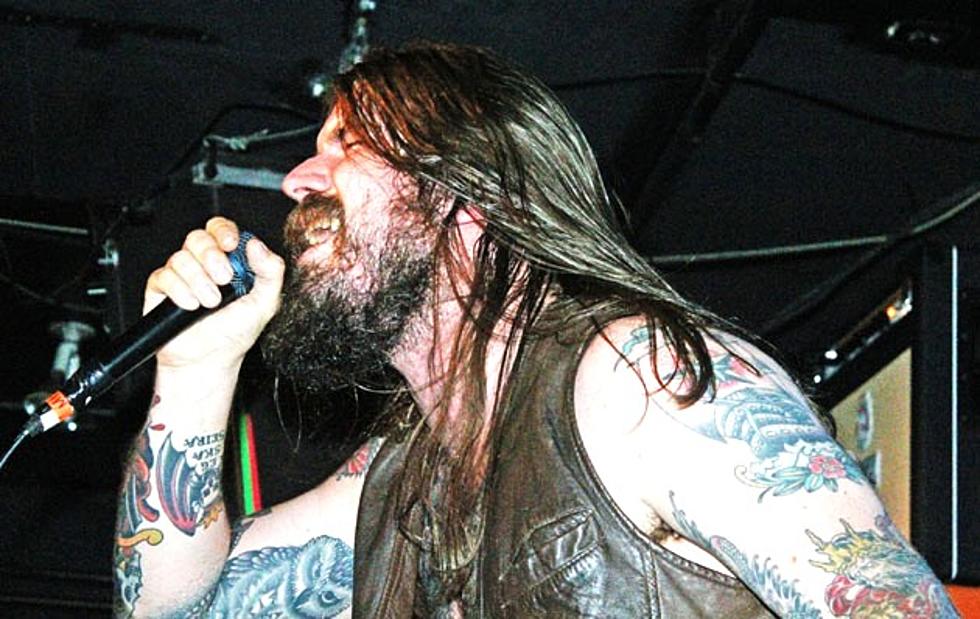 Kvelertak Rock New York City With Cancer Bats and Black Tusk
Liz Ramanand, Loudwire
Norwegian metalers Kvelertak rocked a full house in New York City last week at The Studio in Webster Hall with support from Cancer Bats and Black Tusk.
In support of their latest album, 'Meir,' Kvelertak unleashed havoc and performed new tracks 'Bruane Brenn,' 'Manelyst' 'Spring Fra Livet' and 'Kvelertak'. Fans went absolutely crazy as they performed favorites such as 'Mjod,' 'Bloodtorst' and 'Utrydd Dei Svake.'
Kvelertak's raw energy and chemistry onstage was nothing short of infectious as they gave the crowd one hell of a show to remember.
Canadian band Cancer Bats got some serious love from New Yorkers as the band put on a vigorous performance which got mosh pits going during their set.
The Georgia boys of Black Tusk are no strangers to New York City as they played at The Studio just a couple months ago. They put on a stellar set to kick off the night and will no doubt be headlining gigs of their own very soon.
Check Out Photos of Kvelertak, Cancer Bats and Black Tusk Performing in NYC:
Kvelertak:
Cancer Bats:
Black Tusk: