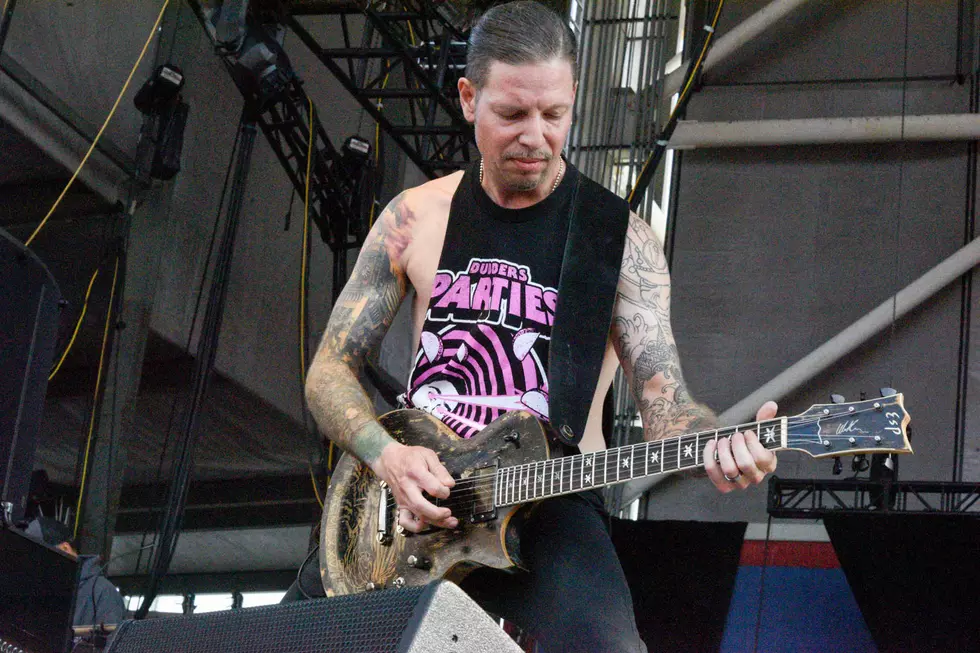 Lamb of God Guitarist Reports Guitar Theft in Phoenix
Evill Robb Photography, Loudwire
Lamb of God are down two of their treasured instruments. According to guitarist Willie Adler, his "main beloved Warbird" and a one-of-a-kind Jay Ceerva handpainted bass turned up missing during the band's stop in Phoenix.
A clearly upset Adler posted about the alleged theft on Instagram, offering photos of the two missing instruments in hopes that those in the Phoenix area may eventually come across the instruments.
"ATTENTION ALL...and particularly in the Phoenix area," writes Adler. "My main beloved Warbird, along with @jayceerva one of kind hand painted bass; were stolen early Thursday morning (May 2) from @akchin.pavilion in Phoenix. The pieces of shit that did this are suspected to be employed by @akchin.pavilion, local hands that were working Wednesday, our tour production day. Apparently, they waited around for all to leave, and made their way into the back of our semi to commit this felony. AGAIN..under the watch of @akchin.pavilion and their security. Karma is a fuckin bitch..".
Despite the theft, Lamb of God have continued their current trek. The band will play the Don Haskins Center in El Paso, Texas tonight (May 5). See the remainder of their North American tour dates and get ticketing info here. The group is currently celebrating the special 15th anniversary edition release of their Ashes of the Wake album, and premiered the rare b-side "Another Nail in Your Coffin" right here at Loudwire.
Lamb of God Albums Ranked