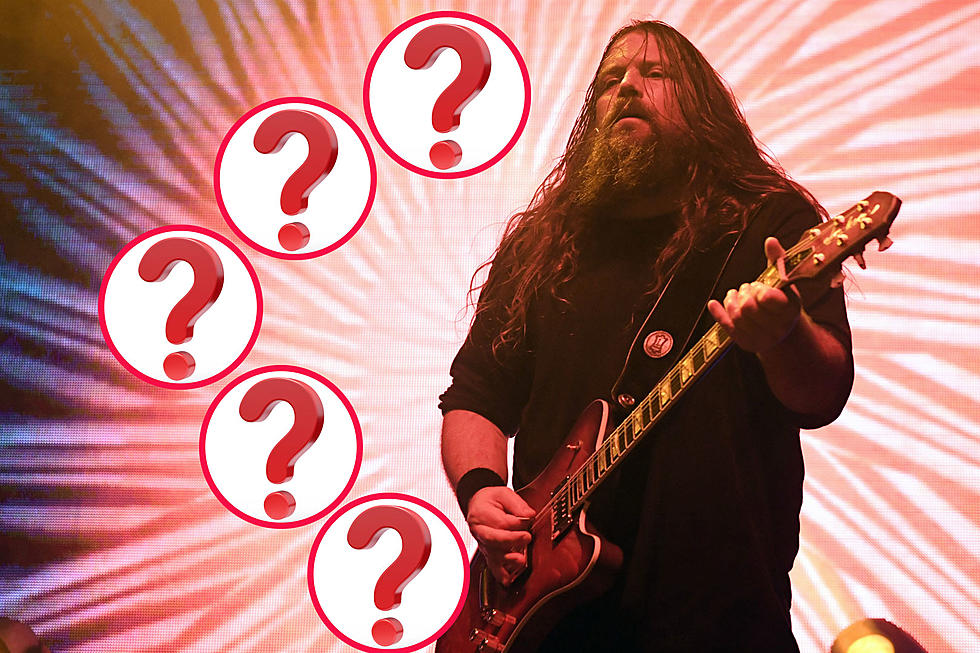 Lamb of God's Mark Morton Names the Guitarists WIth the Best Guitar Tone
Ethan Miller, Getty Images / Getty Images (5)
Who has the best guitar tone? That's a question posed on our social media over the weekend, with a couple of known rockers weighing in with their responses alongside all of the Loudwire readers. Lamb of God's Mark Morton shared a list that was perhaps a little more rock centric than you might expect.
His list included Tom Petty and the Heartbreakers' Mike Campbell, Jason Isbell and his 400 Unit guitarist Sadler Vaden (Vaden also played with Drivin N Cryin), rising rocker Marcus King, ZZ Top's Billy Gibbons (with the notation "pre-Deguello," which was the band's 1979 album) and Black Crowes' Marc Ford and Rich Robinson (also specifying the '90s era from Shake Your Money Maker through Three Snakes and One Charm, which was Ford's last album).
When one fan noted that the Marc Ford solo on Black Crowes' "Sometimes Salvation" was one of their favorites, Morton responded with a "100" emoji. The Lamb of God guitarist also gave fans a bit of his own playing.
The Black Crowes, "Sometimes Salvation"
What Is Guitar Tone?
As defined by the National Guitar Academy, "guitar tone" relates to the sound of the instrument, either by itself or with amplification and effects. They also note that when speaking of guitar tone, it's not referring to how someone plays but rather the way they sound while playing.
Guitar tone can be shaped by everything from strings and pick selection to the amplifier and pedals used, or as some guitarists will say, even the wood of the guitar will impact it.
Who Else Had a Best Guitar Tone Selection?
In addition to many fan entries, Chimaira's Mark Hunter weighed in with a selection and it's a good one as the musician dropped a Spotify link to Mountain's "Mississippi Queen," which famously feature the celebrated guitar work of Leslie West.
Meanwhile, All That Remains' Phil Labonte suggested, "Edward Van Halen."
Mountain, "Mississippi Queen"
READ MORE: 15 Greatest Guitar Solos of All-Time
What the Loudwire Readers Are Saying?
With over 400 responses, there's not time to go through all of them, but here are some of the other suggestions coming from Loudwire readers:
Those are just a few suggestions. If there's anyone you would add, drop your suggestions in the comments.
Top 75 Hard Rock + Metal Guitarists of All Time
Counting down rock and metal's greatest guitar players.
Gallery Credit: Loudwire Staff