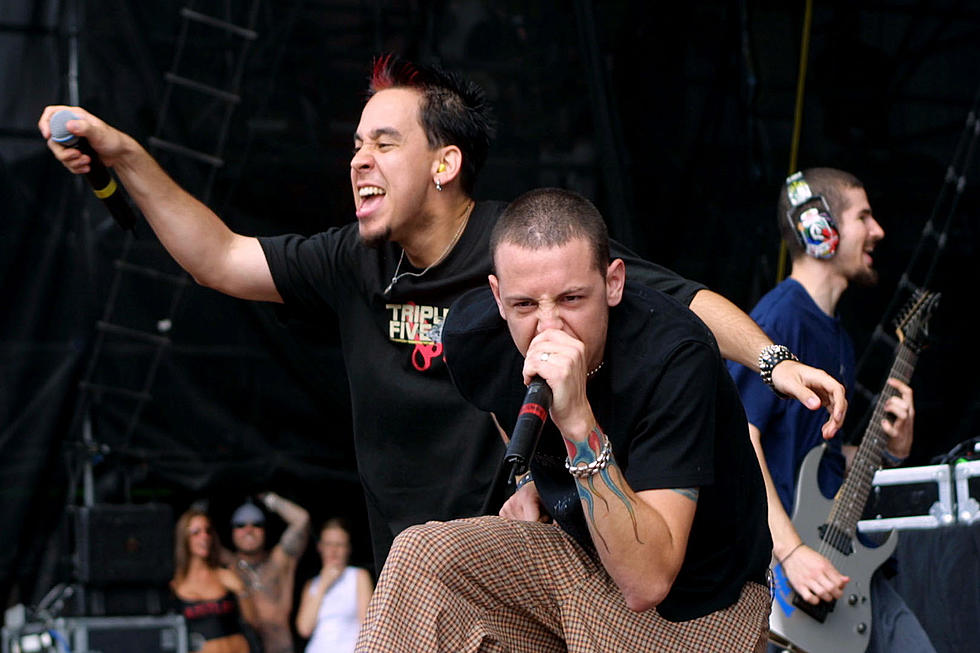 Ex-Linkin Park Bassist Kyle Christner Sues Band Over Alleged Unpaid Royalties on More Than 20 Songs
Scott Gries, Getty Images
Former Linkin Park bassist Kyle Christner has reportedly filed a lawsuit against the band, alleging unpaid royalties regarding more than 20 songs that are part of the 20th anniversary edition of Hybrid Theory.
When Was Kyle Christner a Member of Linkin Park?
Christner was briefly part of Linkin Park, serving as their bassist in 1999. In the legal filing (as obtained and reported by Rolling Stone), Christner notes that during his time in the band, he played a showcase for Warner Records Inc., which later secured their record deal and contends that he collaborated with Linkin Park and helped compose some of their earliest songs.
Why Is Kyle Christner Suing Linkin Park?
Rolling Stone reports that Christner was contacted by one of Linkin Park's former managers, who informed the bassist that his recorded work appears on parts of the 20th anniversary box set edition of the group's debut album, Hybrid Theory.
It is alleged that this manager told Christner he is owed royalties and that when the bassist reached out to Machine Shop Entertainment (Linkin Park's management company), they "went dark" after acknowledging that the communication was received.
READ MORE: Linkin Park's 'Hybrid Theory': 10 Facts Only Superfans Would Know
What Linkin Park Recordings Is Kyle Christner Said to Be Featured On?
The unnamed former manager is said to have told Christner that, regarding the Hybrid Theory anniversary box set contents, he is owed money on three demo recordings and the Hybrid Theory EP which is six songs.
Christner contends his recorded work appears on more than 20 songs, including "She Couldn't," "Chair," "Blue" and "Step Up."
Rolling Stone quotes the legal filing as stating, "In fact, Christner appears to have played on at least tracks two, three, four, six, seven, eight, nine, 10, 11, and 12 of Forgotten Demos, tracks one, two, seven, 13, 14, 16, 17 of LPU Rarities, and track seven of B-Side Rarities, as well as the Hybrid Theory EP."
View all the details of the box set here.
Linkin Park, "She Couldn't"
12 Infamous Rock + Metal Legal Battles
Queue "Winners and Losers" by Social Distortion.
Gallery Credit: Taylor Linzinmeir