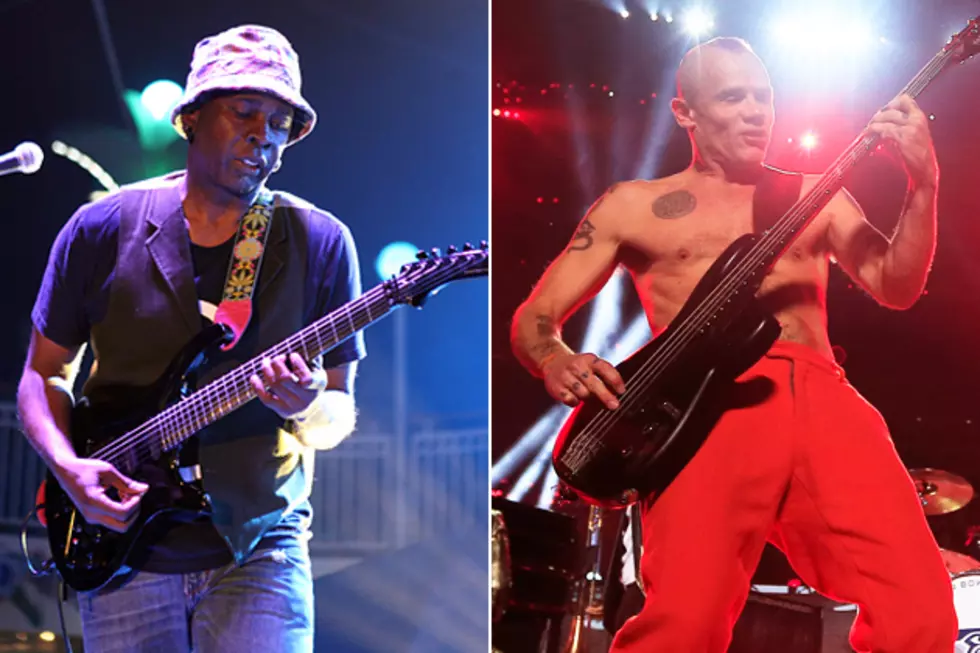 Living Colour Guitarist Vernon Reid Questions Red Hot Chili Peppers' Super Bowl Performance
Mary Ouellette, SheWillShootYou.com / Jamie Squire, Getty Images
In a Super Bowl short on drama, one of the highlights of the event was seeing Red Hot Chili Peppers performing alongside Bruno Mars at the Super Bowl halftime show. But the performance is now garnering some criticism for its apparent lack of authenticity.
While the performance was highly energetic and entertaining, a sharp-eyed Vernon Reid of Living Colour spotted a flaw in the production as shots of Flea and Josh Klinghoffer showed that their instruments were not plugged in. Like many, Reid followed the game and was commenting about it on Twitter, where he started a conversation with followers by stating, "That guitar is plugged into NOTHING."
A twitter conversation about the "live" nature of the production followed and can be seen in the tweets below:
As expected, the guitarist did receive a little backlash for pointing out the error, to which he respectfully backed up his point. The tweets can be seen below:
Red Hot Chili Peppers will definitely have their instruments in tow shortly as drummer Chad Smith recently revealed that they planned to begin writing for their next album soon. As for Living Colour, Reid and his cohorts just took part in the ShipRocked 2014 Cruise (as can be seen by clicking the button below) and will be heading off to Australia for the Soundwave Festival later this month.