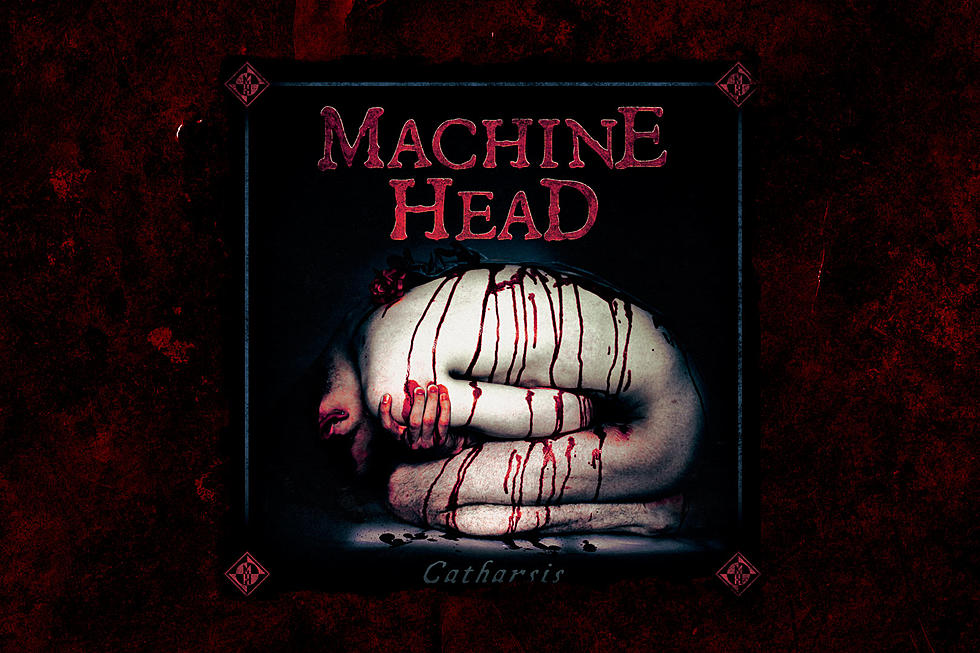 Machine Head, 'Catharsis' – Album Review
Nuclear Blast
Machine Head have released some groundbreaking and influential albums in their long career. Their 1994 debut Burn My Eyes hit the scene like a ton of bricks, and 2007's The Blackening is a classic. Later albums ventured into nu-metal territory, while more recent efforts have blended groove, technicality and greater accessibility. That brings us to their latest album, Catharsis.
With 15 tracks clocking in at around 75 minutes, it's a lengthy and emotional record that explores a variety of styles and approaches from throughout Machine Head's career, and ventures down some new paths as well. Frontman Robb Flynn knows it won't be everybody's cup of tea: "Nine albums deep, it would be really easy for us to coast and write some middle of the road s--t that won't offend anybody."
The album definitely isn't middle of the road. Rather, it's all over the road. Opening track "Volatile" sets the emotional tenor of what follows from the opening lyric "F—k the world." Flynn's angry barks blend with more melodic moments and a monster groove.
The title track has some of the anger you'd expect from its title, along with a memorable melodic chorus. "Heavy Lies the Crown" is a nearly nine-minute epic about Louis XI, the Spider King of France. It has classical elements and slowly builds into a dynamic middle section before peaking and fading back down at the end.
Flynn takes a different approach on "Behind a Mask," an acoustic based song with all melodic singing. It's accessible and downright mellow and features excellent vocal harmonies of Flynn and bassist Jared MacEachern. That's contrasted by tracks like the boisterous Lemmy tribute "Razorblade Smile."
Other songs miss the mark to varying degrees. The similarity between "Beyond the Pale" and Strapping Young Lad's "Love" has been well chronicled. The return to nu and rap metal works reasonably well on "California Bleeding," but "Triple Beam" is over the top, dated and cheesy. "Bastards" begins acoustically with Flynn giving advice to his sons before shifting to Celtic punk, a bizarre twist that goes off the rails.
Other songs find them channeling other bands, like the Papa Roach-esque "Kaleidoscope" and the Slipknot-ty "Grind You Down." Catharsis will certainly be Machine Head's most polarizing album to date. There's a regular album length's worth of excellent songs, but the quality of Catharsis is diluted by that other 30 minutes or so and hampered by a lack of cohesiveness.
Robb Flynn: How Trump + Charlottesville Influenced Machine Head's Catharsis