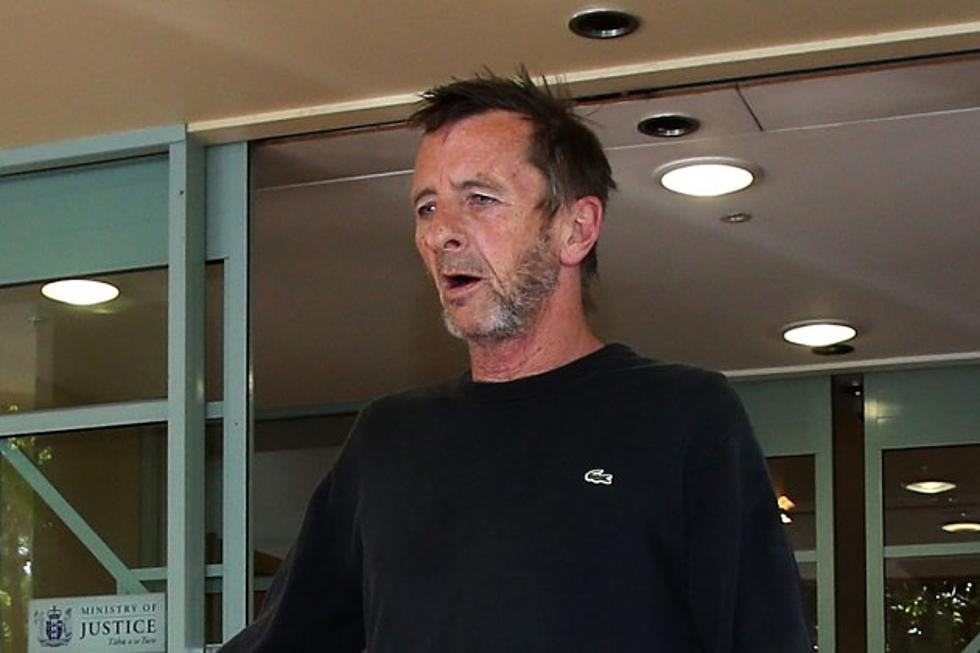 Man Says AC/DC's Phil Rudd Wanted Him To Be His Bodyguard, Not His Hitman
It's been a tumultuous time for AC/DC drummer Phil Rudd, who last month was brought in on charges of hiring a hitman to murder two people. That charge was quickly dropped, and now we may have the reason why it was dismissed.
According to the New Zealand Herald, an unidentified man explains that Rudd offered him $250,000 Australian ($192,000 U.S.) and the pick of one his luxury cars to be his bodyguard. He insists that the payment was not to procure the murders of two individuals, as initially suspected, adding that he thinks Rudd is a "good fella" and that the situation was blown out of proportion.
However, Rudd still faces charges of "threatening to kill" in a case in which he allegedly placed a phone call to a man and threatened to kill him and his daughter. Rudd also faces charges of possession of methamphetamine and cannabis. He is due back in court on Feb. 10 for a hearing on the "threatening to kill" charges.
AC/DC's Angus Young + Brian Johnson Talk Absence of Malcolm Young
You Think You Know AC/DC?