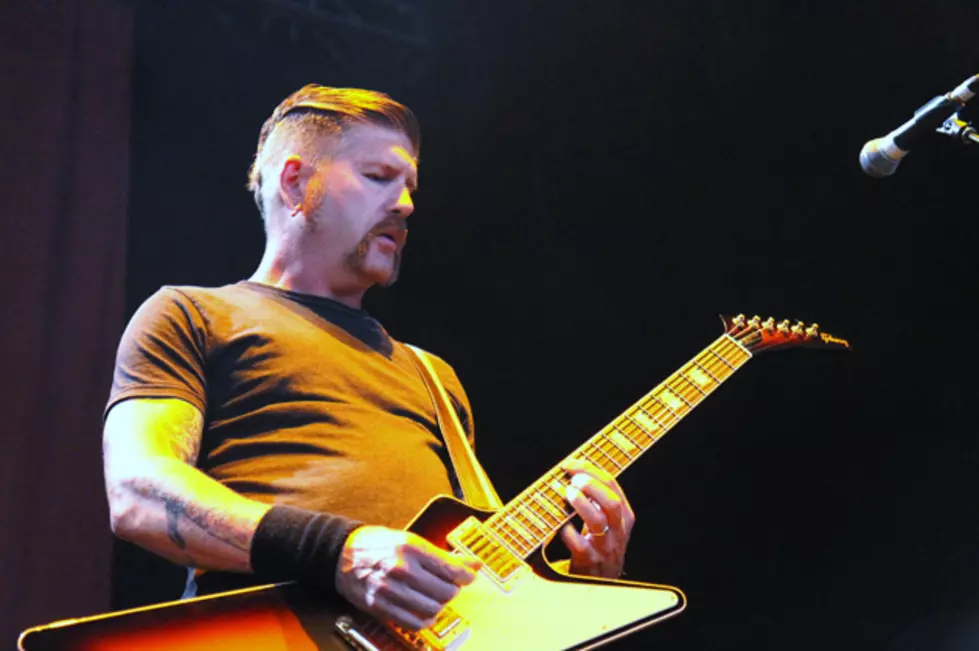 Mastodon's Bill Kelliher Promises to 'Surprise' Fans With Sixth Studio Album
Liz Ramanand, Loudwire
Mastodon's sixth studio album is gearing up to be one of 2014's most anticipated releases. The band has constantly surprised fans with each release, and according to guitarist Bill Kelliher, that theme will continue.
Mastodon are one of the most acclaimed metal acts of the 21st century, compiling a discography that has left fans and critics raving for more. Drummer Brann Dailor has already shared that he's channeling the musical spirit of Stevie Wonder and is experimenting with weird, math-y and straightforward directions. Mastodon have written nearly 20 songs for this record, although that number will be cut down for the album's final form, and as if we weren't excited enough, Bill Kelliher managed to rile us up even more.
"I've spent a lot of time writing over the last six months, trying to come up with new ideas," Kelliher tells Metal Hammer. "Every Mastodon record seems to have a different flavor – we don't want to keep on releasing the same record over and over again. We've got to surprise our fans; we're always moving and growing."
Kelliher continues, "My stuff tends to be all over the place, there's some simple rock grooves going on but there's also that early, low-tuned heaviness we used on 'Remission.' There's some really sludgy things going on. There's a song I wrote that's low, heavy and insidious. Brann thinks it sounds like Darth Vader's 'Imperial March' theme."