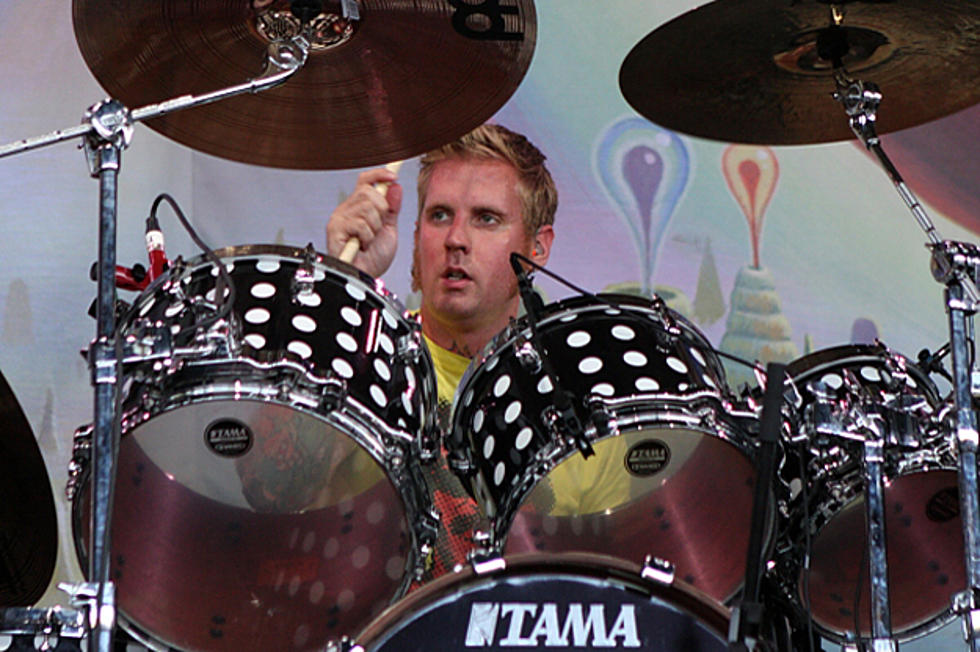 Mastodon Channel Stevie Wonder Spirit for New Live + Studio Albums
Mary Ouellette, SheWillShootYou.com
When you think Mastodon, R&B legend Stevie Wonder may not be the first performer that you would think of as an inspiration for the band, but drummer Brann Dailor tells Rolling Stone that the icon has been heavy in the band members' minds for some time now.
He explained, "Every night before we went onstage, we used to put on a video of Stevie Wonder, live in '72 on a New York public access show, and then Stevie live in '75 on a German music show. Watching Stevie Wonder, he gets there, and it doesn't seem hard for him. It just puts me in that mindset where it's more of a spiritual realm of going on the stage as opposed to taking it for granted."
Dailor goes on to add that watching Wonder at the height of his success as well as watching other concert films is what inspired the band to record their London performance in 2012 that is being turned around for their 'Mastodon Live at Brixton' release next month.
But the Wonder fascination doesn't stop with the live show, as the drummer is hoping to carry over some of that spirit to their new studio album. "He's just in the moment and he loves it so much," says Dailor of Wonder's craftsmanship. "It's like, oh, man, I want that. The four of us try to go all the way there. Since we are the only ones that we can please genuinely, that's what we try to do."
Dailor revealed that after finishing Mayhem Festival this summer, the group finally felt like it was time to write and they're now ready to record. The group will enter the studio in the coming weeks with producer Nick Raskulinecz to begin the creation of the follow-up to 'The Hunter.' The drummer says all the band had to do was look at the producer's resume, which includes some of their friends' records (Deftones, Alice in Chains, Queens of the Stone Age) to make Raskulinecz their choice.
The drummer says the band have penned around 18 or 19 songs, but will cut down that number before recording. As for what fans can expect, he concludes, "It's gonna be massive and insane, lots of epic greatness. There will be lots of huge riffs and new directions. It's real weird, real math-y, real straightforward. It's up and down and all around. It's a culmination of everything for the band. The snowball keeps rolling and collecting snow."
While we wait for a new studio album, keep an eye out for 'Mastodon: Live at Brixton,' arriving digitally on Dec. 10.