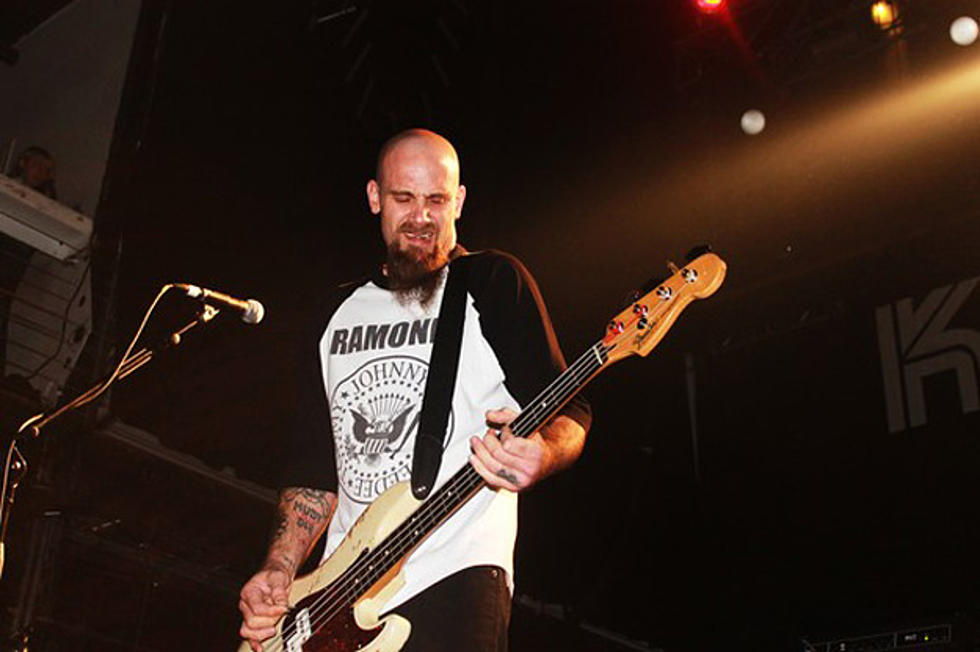 Nick Oliveri Parts Ways Kyuss Lives! and Dishes on Police Standoff
In a new interview, bassist Nick Oliveri has revealed that he has walked away from Kyuss Lives!, while also commenting on his current legal situation stemming from a standoff with an L.A. SWAT team last summer.
Oliveri tells Antiquiet, "I have a really good lawyer and he's taking great care of me. The thing is that I screwed up because I didn't … When the police came to my house, which nobody in my house called, a friend of ours came over and we didn't open the door for her. And she called the police — which is absurd."
He goes on to say, "So it's a bad scene right now, it's a bad scene, and I don't even know how I'm supposed to say that … But basically at the end of the day I screwed up cause I didn't open the door. I was like 'I'm not going to open, I don't have to open the door.' I didn't think you have to open the door… (laughs) You have to open the door. A robot came and knocked down my door. (laughs)"
Oliveri, who also was a member of Queens of the Stone Age, has decided to walk away from the band Kyuss Lives! in order to focus on his group Mondo Generator. With former Kyuss members Josh Homme and Scott Reeder filing a lawsuit the current Kyuss Lives!, Nick Oliveri says, "When people sue each other it guarantees that a band will never be together. It just guarantees that those people will never play in the same room together again."
He adds, "I am friends with both sides and I also disagree with both sides at the same time so it's a real weird place I'm in."
See what the Kyuss Lives! members had to say in response to the lawsuit here. For Nick Oliveri's full, candid interview, go to Anitquiet.com.