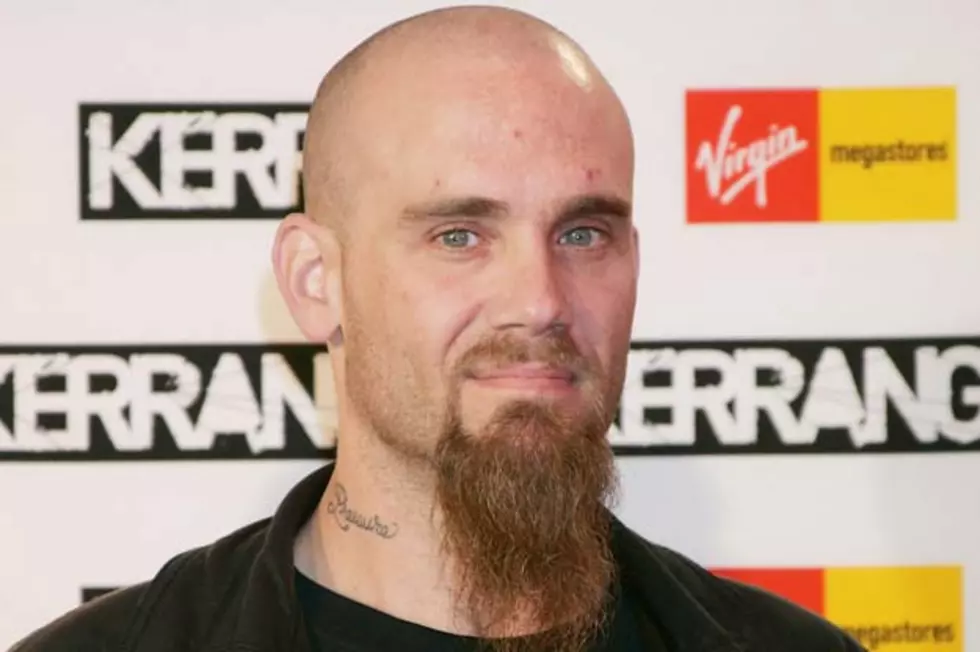 Former Queens of the Stone Age Bassist Nick Oliveri Faces 15 Years in Prison
Former Queens of the Stone Age/Kyuss and current Kyuss Lives! bassist Nick Oliveri is facing a massive heap of legal trouble after an incident last month during which he engaged in a five-hour standoff with a SWAT team in Los Angeles. According to TMZ, the bald 'n' bearded bassist is staring down four felonies and up to 15 years in prison as a result. 15 years? Ouch!
Oliveri, 39, was booked on July 12 on a charge of felony domestic violence. Police arrived on scene after a neighbor reported a disturbance between the musician and his girlfriend. That's when the showdown ensued, with Oliveri finally allowing his girlfriend to leave their duplex five hours later. He was eventually apprehended that night when cops knocked down the door. A search of the home turned up a loaded rifle and drugs, including cocaine and methamphetamines.
He has to be regretting the decision to challenge the cops, with 15 years in the can hanging over his chrome dome. The melee also forced him to miss European Kyuss Lives! shows this month. He was replaced by Scott Reeder, also late of Kyuss.
So what caused the fracas? Well, Oliveri's girlfriend told police that the bassist hit her the day before while arguing and she came back to the property to retrieve her things so that she could move out.
Here are the charges that Oliveri is up against: two counts of possession of a controlled substance with a firearm; two counts of possession of a controlled substance; and one misdemeanor count of resisting, obstructing or delaying a peace officer.
He could land 15 years in prison if he is convicted on all counts. What a mess.