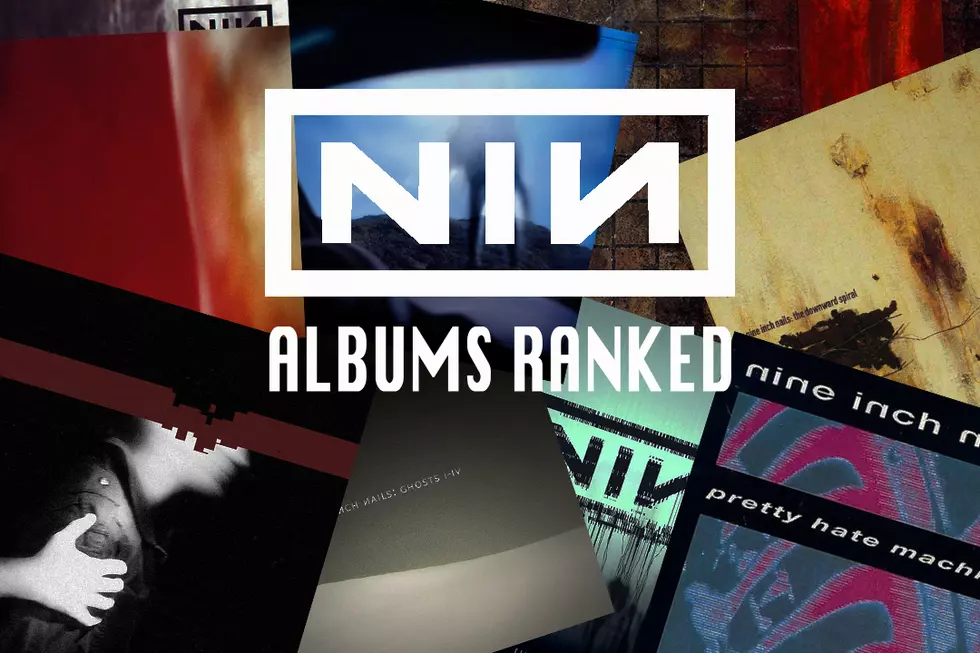 Nine Inch Nails Albums Ranked
Loudwire
After starting his career as a janitor in a music studio, singer Trent Reznor used the access to the space to explore his musical dreams, eventually forming a hard-rocking, industrial and at times danceable outfit known as Nine Inch Nails. In the years since, a number of players have come and gone, but Reznor has remained the constant, continually challenging himself and listeners with at times experimental and at times radio-friendly fare.
From his breakout debut album, 1989's Pretty Hate Machine, to his most recent effort, 2013's Hesitation Marks, Reznor and his revolving door of musicians have crafted some fist-pumping, hard-rocking anthems, continually mined the depths of his own anxiety and dysfunction while connecting with others and made album after album of stellar music.
Here we take a look at the Nine Inch Nails catalog of full-length studio albums and attempt to rank the works from bottom to top. It's no easy task, but we're up to the challenge. So check out the gallery below as we countdown each original studio album of the Nine Inch Nails history.
See Where Nine Inch Nails' The Downward Spiral Ranks Among the Top 90 Hard Rock + Metal Albums of the '90s
Musicians Pay Tribute to Trent Reznor for His 50th Birthday (2015)