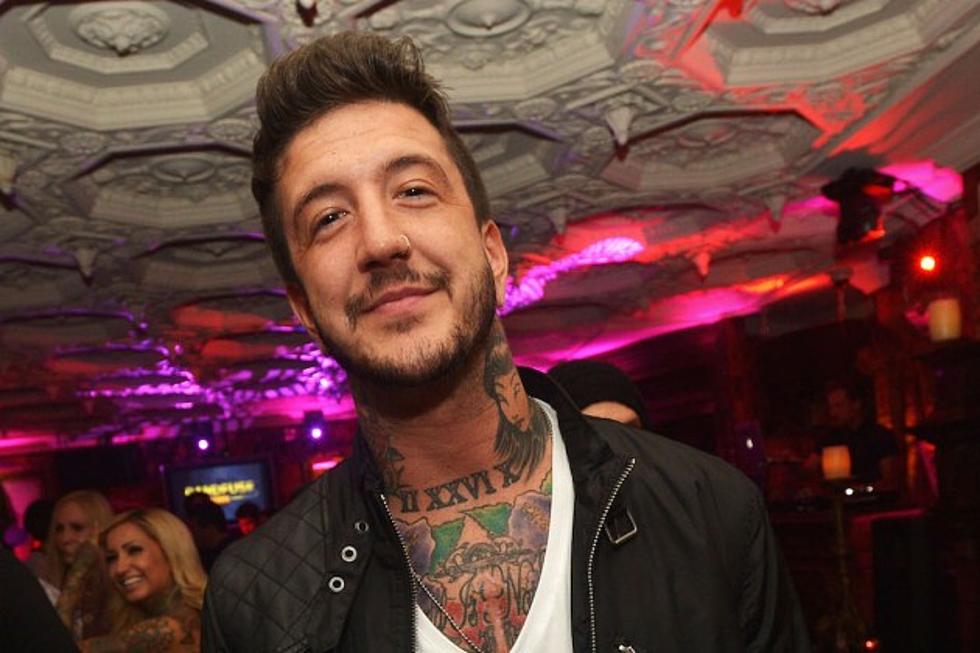 Of Mice & Men's Austin Carlile Posts Photos From Recent Surgery
Charley Gallay, Getty Images
Of Mice & Men vocalist Austin Carlile is happy to be up and around after his recent surgeries to help alleviate the issues he's recently suffered due to the genetic disorder Marfan Syndrome.
Late last week, the rocker went in for a second surgery and kept fans up to date before and after the process. While he did experience some pain afterward, the rocker is now on his way to recovery and has been passing the time by posting updates on his social media accounts. Some of his recent postings include a photo of a smiling Carlile with his doctor, as well as some close-ups of the actual surgery as the doctor removed a portion of his rib. Check out the photos below:

Carlile was hospitalized in early June, forcing the band to cancel the final two dates of their spring tour. The vocalist later revealed that he was suffering from a heart problem that resulted from Marfan Syndrome. The genetic disorder affects the connective tissue in the body and in the most serious cases can lead to early death if not treated properly. In 2010, the singer underwent surgery to deal with an enlarged aorta. "I'm never giving up," tweeted Carlile shortly after revealing the cause of his hospitalization.
See Austin Carlile and Other Rockers Taking the ALS Ice Bucket Challenge