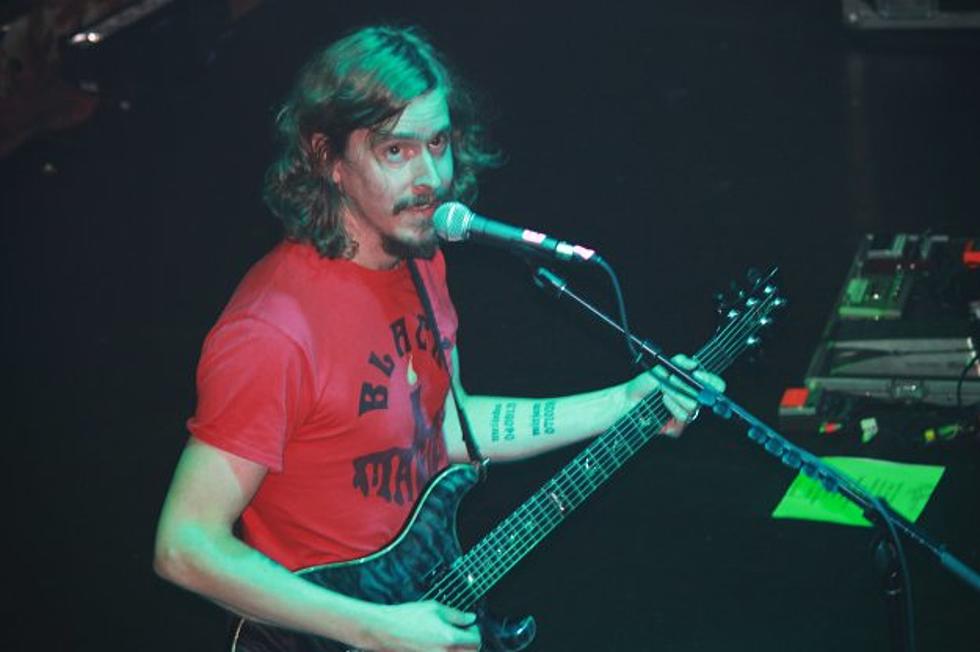 Opeth Frontman Mikael Akerfeldt Hospitalized After Car Accident
Opeth frontman Mikael Akerfeldt was rushed to the hospital last night (May 7) after a car accident in Maplewood, Minn., prior to the band's scheduled show with Mastodon and Ghost. Details on his condition at the moment are scarce, but Akerfeldt is said to have suffered a broken arm in the wreck.
Update: Opeth have revealed to fans that Mikael Akerfeldt in fact was not involved in a car crash and did not break his arm. The frontman hit his head on the band's tour bus, which resulted in Akerfeldt getting eight stitches. Read more here.
Opeth are currently co-headlining the 'Heritage Hunter' tour and switching off closing spots with Mastodon. The band was forced to cancel their gig at the Minnesota show, with Mastodon and Ghost playing extended sets in Opeth's absence. Reports are not confirmed, but there is word that Akerfeldt is planning to return to the tour shortly, although only a handful of dates remain on the trek.
The next questions are obvious -- how badly broken is the frontman's arm and will Akerfeldt be able to play guitar for the remainder of the tour? The metal master would likely be able to continue singing for the band, but Opeth may very well have to recruit another guitarist to play Akerfeldt's parts if he is unable to retain mobility in his arm.
Click here for our update on Mikael Akerfeldt's condition.