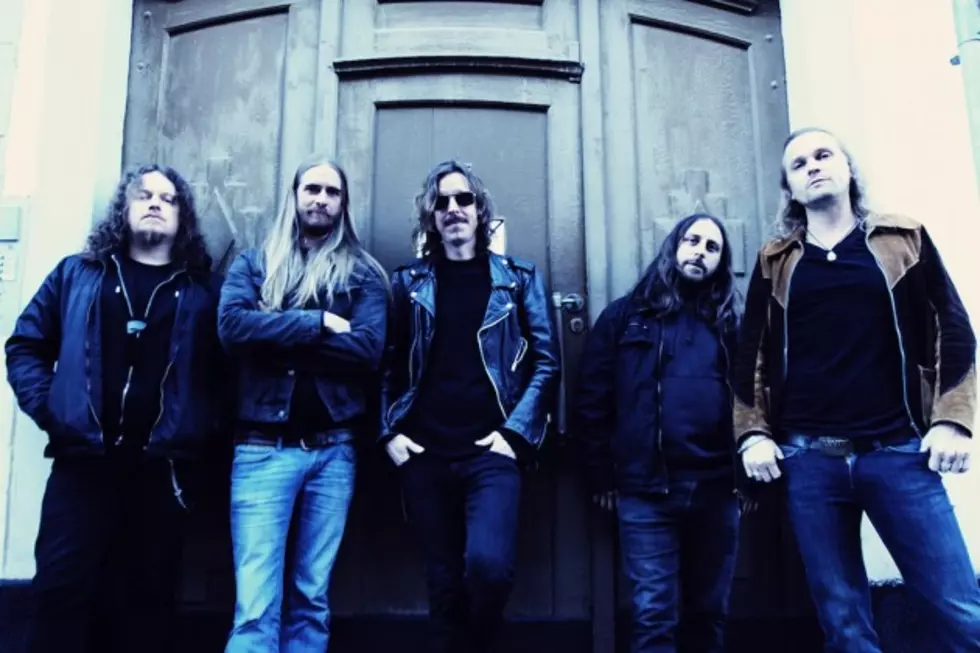 Opeth to Perform 'Ghost Reveries' in Full at 25th Anniversary Celebration
Roadrunner
You lucky, lucky Brits! Opeth have just announced plans to celebrate the band's 25th anniversary along with the 10th anniversary of benchmark album 'Ghost Reveries' with a special 2015 gig in London. Opeth will play 'Ghost Reveries' in its entirety to 2,286 rabid fans at the legendary London Palladium.
Opeth's discography covers a tremendous amount of sonic space, but the brutal and beautiful 'Ghost Reveries' is considered by many as Opeth's greatest album. The record houses phenomenal compositions such as 'Ghost of Perdition,' 'Atonement' and 'The Grand Conjuration' -- all of which fans will experience at the posh Palladium, which even hosted the Beatles during the band's early years.
Opeth announced the exciting news via Facebook earlier today (Nov. 12):
Opeth fans around the world would kill to see this set, so those who can't attend the London gig will certainly be praying for a full 'Ghost Reveries' tour. Fingers crossed!
Opeth's Palladium celebration will take place on Oct. 18, 2015. As for North American fans, Opeth will visit our shores for a tour with In Flames and Red Fang beginning Dec. 3 in Chicago. Check out the dates here.
Opeth's Mikael Akerfeldt Plays 'Wikipedia: Fact or Fiction?'