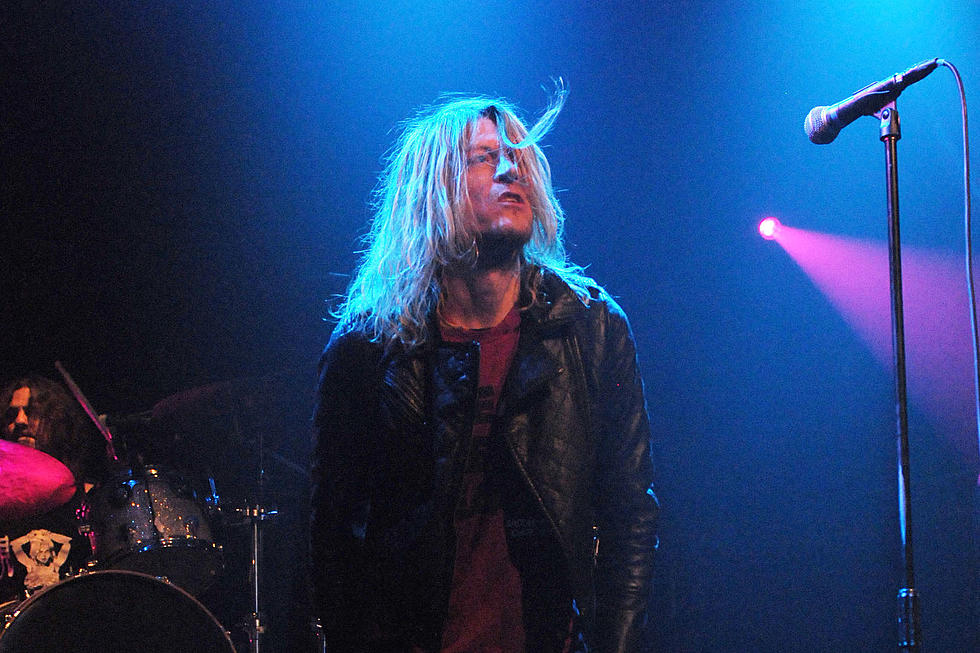 Puddle of Mudd's Wes Scantlin Issues Statement on Who's to Blame for Machine Shop Cancellation
Brigitte Engl, Getty Images
Puddle of Mudd's Wes Scantlin has issued a statement, hoping to set the story straight after Michigan rock venue The Machine Shop revealed that they would not only not be rescheduling a canceled Puddle of Mudd show, but planned to never book the musician and his band again.
As a refresher, the Flint-based music venue posted a message on social media that read, "Puddle of Mudd has cancelled all their upcoming concerts including the shows September 15 and 16 at The Machine Shop. This is not a 'due to circumstances beyond our control' cancellation. This is 100 percent Wes. The Machine Shop, his band and everyone involved are very disappointed. We will not be postponing the shows as we are not ever rescheduling Puddle of Mudd. All tickets purchased through Etix will be automatically refunded. All hard tickets can be refunded at point of purchase. Thank you and please know that all of us at The Machine Shop appreciate your support and understanding."
What Was Wes Scantlin's Response?
In a statement issued on his social media, Scantlin shared that he felt it was important to share his perspective on the matter, and he proceeded to to explain that the shows in question were set up by his former management without his authorization. Claiming that he never agreed to the shows, he decided to call off the dates.
His statement reads as follows:
I would like to take a moment to address recent developments regarding upcoming Puddle of Mudd shows. I believe it's important to provide my perspective on this matter.
I would like to clarify that the shows in question were set up without my consent by my former management team. I told my team at the time more than once that no shows should be booked without my authorization. I never agreed to these shows.
In light of these circumstances, I have made the decision to take this time to regroup and make necessary changes. It is essential to ensure that the future of my music career is built on a foundation of trust, transparency, and genuine collaboration.
I am deeply grateful for your understanding, continued support, and patience during this transitional period. Thank you, Wes
READ MORE: Rock + Metal Musicians Getting Mad + Storming Offstage
Puddle of Mudd are currently promoting their new album, Ubiquitous, which features the newly released single "Cash & Cobain." You can place your orders here.
15 Maligned Rock Albums of the 2000s That Deserve a Second Chance