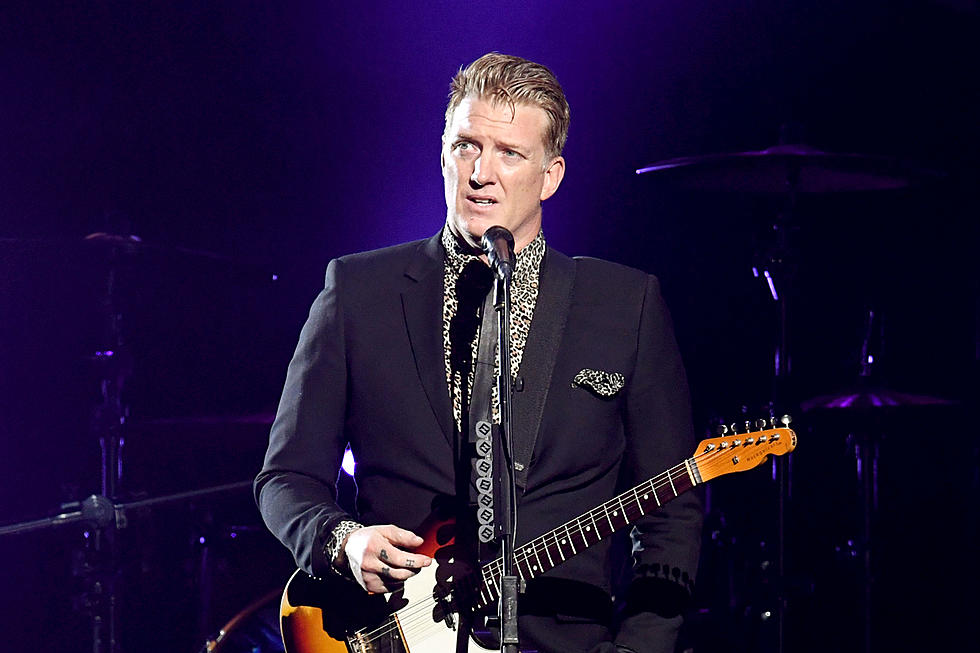 Queens of the Stone Age Singer Thinks It's 'A Little C–ty' When Bands Don't Play Their Hits
Kevin Winter, Getty Images
Yes, it can be a little grueling to play the same song night after night, year after year, but Queens of the Stone Age frontman Josh Homme says he doesn't necessarily get the bands that don't want to play their big hit when it comes to their live shows.
Speaking with the Tuna On Toast With Stryker podcast, the singer explained, "I understand that I'm always going to play 'No One Knows' because I still like playing that song and that's something that it's an agreement with the audience. I assume that this is a part of coming here to see us, and here you go."
"When there's bands that don't want to play their big song or their big songs, I always think it's a little cunty to do that," adds the vocalist. "Acting like a song that a lot of people like is a burden is just a strange reaction to the gift that your fans have given you. Seems like an odd reaction."
While Homme shares some sympathy for bands that have one song that overshadows the rest of their music, he still feels that refusing to play that song is not an option. "In the years of doing this, I've seen a lot of artists do that at times. Sort of get angry at their own music for doing well," he adds, then continues, "Having fans is a cool thing. And they want stuff. And when it comes to playing the stuff that they want, I feel like that's why this is happening, right? You guys are all here because you want to hear some stuff and also have no idea what's going to happen. And you need to have that basic food group in order for me to surprise you, too. Surprise requires knowing some constants are going to happen. So I don't sweat stuff like that."
The singer adds that it's also a bit counterintuitive not to play to the crowd. "A bulk of what we do is heavy and dark, but the end result is that everyone there is participating in trying to have a good time and elevate the situation. It would be strange to deny the stuff that really works to help elevate the situation. It's like, 'I need a hammer.' And there's one laying here. 'I'm not gonna use that one! Damn it! I'm not gonna use that one!' For me, it's much ado about nothing to say, 'I'm not gonna play that song again.' Fuck, I love playing 'No One Knows.' It's great to play."
READ MORE: Queens of the Stone Age Hailed for Glastonbury Show Opposite Elton John's Final Performance
You can expect to see "No One Knows" as well as several other notable Queens of the Stone Age hits when the band continues their summer touring this week. They're set to play in Sterling Heights, Michigan tonight (Aug. 3), with shows in Toronto and Pittsburgh this weekend. See all their stops as they continue to promote the new In Times New Roman album here.
Queens of the Stone Age's Josh Homme on the Tuna on Toast With Stryker Podcast
15 Artists Who Hated Their Own Hit Songs