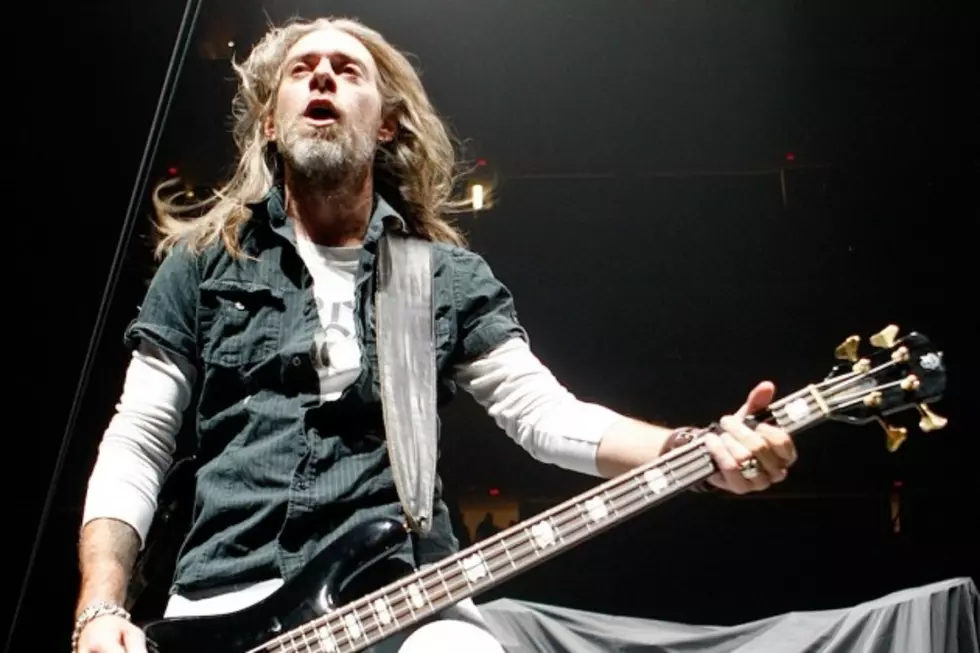 Rex Brown on Dimebag's Death: 'We Got Robbed by Some F—in' Lunatic'
Ethan Miller, Getty Images
Rex Brown is currently rocking with his new band Kill Devil Hill, but he'll be forever known as the bassist of Pantera. In a new interview, Brown claims that every band wants to be Pantera and he suggests the legendary metal act would still be around if guitarist Dimebag Darrell was still alive.
Brown tells Songfacts, "Every band out there wants to be Pantera, I'll just put it that way. I'm not patting myself on the back when I say that; it's just fact. They're trying to get the riffs and they'll never have it. They'll never get it. It takes the four of us. Special."
The bassist continues, "I mean, you can't just throw three of the original guys out of Slayer and expect to sound like Slayer, it's just not going to work. Just one of them things, man. You run across that once in a lifetime and you just fight for it, and that's what we did with the band. But it was all about the song. It was all about that melody, that 'catch' that could suck people in."
Brown says a number of the band's famous riffs came out of collaborations between himself and Dimebag. "Me and Dime worked on a lot of those riffs hand-in-hand -- mine with his," recalls Brown. "He'd have this little part and I would come in with a different little section at the end of it, that's what made the riff. But any guitar player in the band is going to come up with the majority of the s--t a lot of the time. We had four very different individuals in the band, and it took all of us to make what I called the 'magic in a box.'"
He continues, "Our whole plan was to take a break and then we all reconvene, and it just didn't turn out that way. I'm sure if Dime was still around we would still be doing whatever we'd be doing. But as it turns out, he's no longer with us, which kind of sucks. We got robbed by some f---in' lunatic. It is what it is, and it's a hell of a ride."
Check out the full interview over at Songfacts.
Remembering Dimebag Darrell - Musicians Remember Pantera Legend