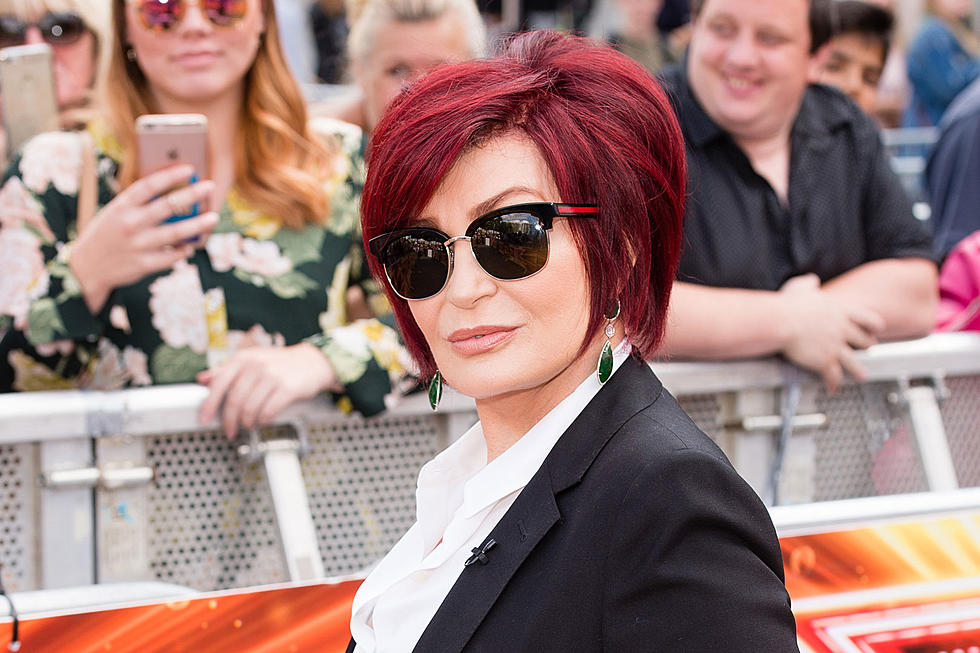 Sharon Osbourne Recalls the Exact Moment She Became a Badass
Jeff Spicer, Getty Images
Even before she was a celebrity, thanks to the success of The Osbournes, Sharon Osbourne was a respected and feared figure in the hard rock and metal industry.
The story has often been told about how she broke away from her father - Don Arden, the notorious manager of Black Sabbath - to manage Sabbath's former singer, Ozzy Osbourne. Her father tried to sabotage Sharon's career, as well as Ozzy's. When she was launching his solo career, she had little support and at least one very powerful enemy. And that's when her future persona emerged, during a meeting with the head of Ozzy's record label, CBS Records. She discussed the incident with music journalist Lori Majewski on the first episode of  Fierce: Women in Music, a show which makes its debut on SiriusXM's Volume channel tomorrow.
"I was having the big fights with my father, and he was calling up CBS Records and saying, 'Don't deal with her.' Anyway, I was having a meeting with the head of the company, and he's looking at me and I'm looking at him, and we don't know what to say to each other. And he said, 'Would you like to see my kitchen that I've just had installed?' And I looked at him and I said, 'I. Don't. Fucking. Cook. Why would I want to see your fucking kitchen in your office?'"
She laughed, recalling her shock at hearing her own words. "It just came out! I thought, 'Did I just say that? Oh, shit!'"
However, her outburst turned the tables. "And then I said, 'Now: let's talk. This is why I'm here: let's talk about Ozzy. OK?' [He says], 'Oh, yes, sure, of course, of course. Excuse me, I just thought you'd want to see it!' After that, I'm like, 'Nah. No thanks!' And after that, I was like, 'Yeah, this is it!'"
That meeting informed her business persona for the rest of her career. "I would go in[to a meeting] and think, 'What the fuck have I got to lose?'" She realized, simply stating her opinion, or stating her demands and requirements, made life easier. She notes that her attitude, however, didn't make her the most popular manager to deal with.
"This business made me, made me, do that to survive," she says. "I had to survive. I was like, 'You're not gonna beat me down. You're not gonna beat us down.' Because that's what everyone wanted."
Listen to Majewski's full interview with Sharon Osbourne tomorrow (September 20) on SiriusXM Volume at 1 pm ET.
See Ozzy Osbourne in the 66 Most Important Moments in Metal History
10 Greatest Ozzy Osbourne Quotes