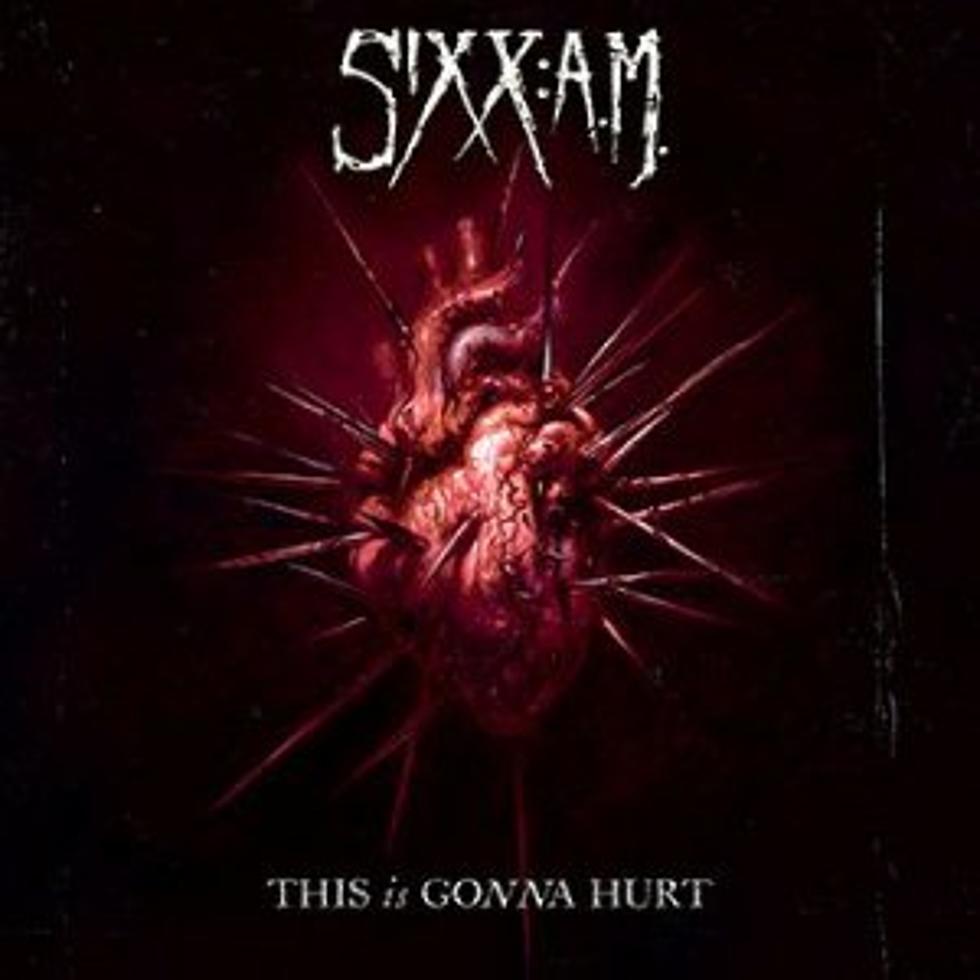 Sixx: A.M., 'This Is Gonna Hurt' – Song Review
Motley Crue bassist Nikki Sixx's outfit Sixx: A.M. have released the second single off their current album, This Is Gonna Hurt, and the title track is classic Nikki Sixx, with deeply personal, unburdening lyrics and a lurching metallic grind.
Pulsating, grinding rhythms open the track, as guitarist DJ Ashba quickly cuts in with a snake-y, winding riff. After a few measures, singer James Michael chimes in, pleading:
"Feels like your life is over / Feels like all hope is gone / You kiss it all away / Maybe maybe / This is a second coming."
Ashba's guitar work coils and carries enough tonal variety over the course of the track to keep the musicality interesting and alive, and it's buoyed by Sixx's trademark in-the-pocket, rock gut. As the chorus kicks in, the song reaches its dynamic peak with Michael begging:
"Listen up, listen up / There's a devil in the church / Got a bullet in the chamber / And this is gonna hurt."
With bouncy beats and sing-along melodies, and the chorus winds up being so memorable, it's almost impossible to forget. There are some stylized jaunts into slicked-out L.A. goth, but more than anything, 'This Is Gonna Hurt' is about anthemic arena rock, with a definite '80s flavor. It's a track that flirts with emo in its pain-drenched lyrics, but carries enough fist-pumping energy and spirit to appeal to a wide rock audience.
'This is Gonna Hurt' is a powerful song and one that essentially builds on the innovations of pop metal instead of merely replicating them.
Listen to Sixx: A.M., 'This Is Gonna Hurt'