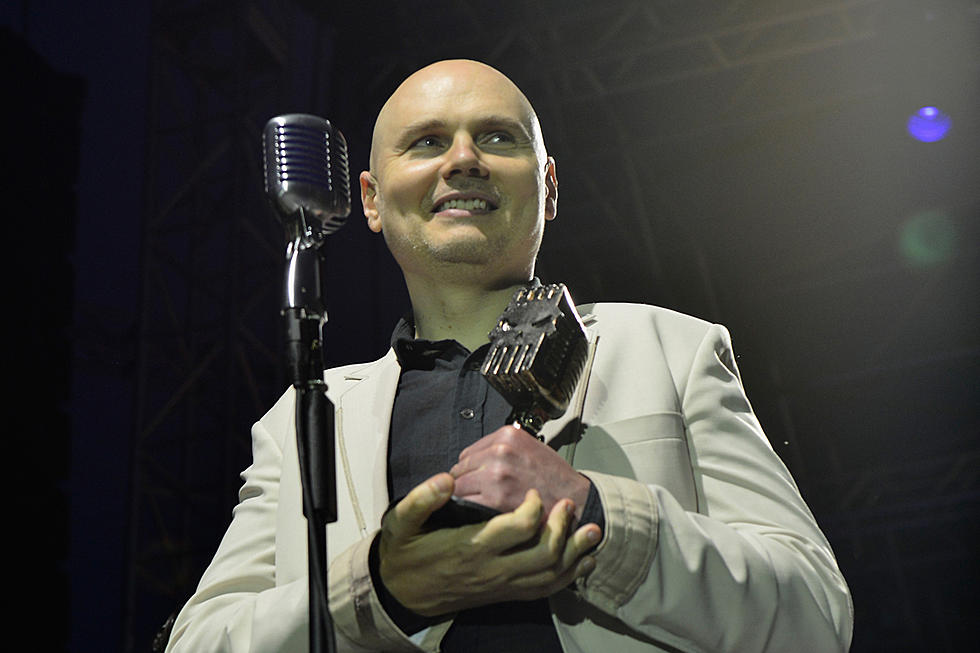 Smashing Pumpkins To Raise Awareness for Military Veterans and Families on Summer Tour
Duane Prokop, Getty Images
Corgan and Colonel David Sutherland, CEO of Easter Seals Dixon Center, appeared on MSNBC's Morning Joe yesterday to talk about the campaign, dubbed New Beginnings: Reaching America's Vets. You can watch that clip from the show above.
In a press release, Corgan talked more about what he hopes this partnership will achieve. "The objective of the campaign is to raise awareness to the challenges and trauma that so many of our veterans and military families face while reintegrating back into civilian society," stated Corgan. "We stand shoulder to shoulder with Easter Seals Dixon Center in reminding fans and industry affiliates that we must partake in their emotional journey home. Their honor, service and sacrifice should never be forgotten."
At the end of March, Smashing Pumpkins released a military themed music video for their song "Drum + Fife." The clip centered around children playing a pretend war game that was interrupted by real danger and gunfire. The visual is a perfect tie-in to the band's interest in helping American military personnel and their families. Watch the video here.
The End Times co-headlining tour kicks off on July 7 in Concord, Calif., and both the Pumpkins and Manson will play throughout North America until Aug. 8, when they wrap up in Cincinnati. Check out a full list of tour dates here.
To learn more about how you can help veterans and military families, head to Easter Seals' website. You can also find out more ways to give to the organization by going directly to their donations page.
You Think You Know Smashing Pumpkins?
See the Yearbook Photos of Billy Corgan + Other Rock Stars