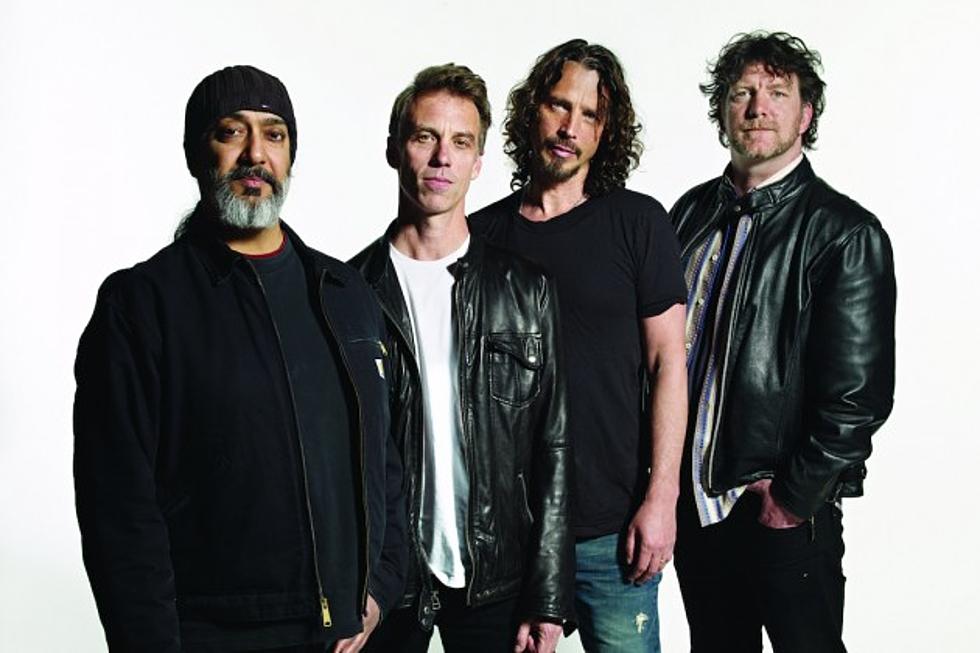 Soundgarden Aim to Release New Album in 2016
Republic Records
Big news for Soundgarden fans! The prolific Seattle band is aiming to release a new album in 2016. No official plans have been made, but according to guitarist Kim Thayil, Soundgarden will begin writing once again after completing their current Australian Soundwave dates.
Since re-forming in 2010, Soundgarden have released one album, King Animal, which was received favorably by both fans and critics. The 2012 record was Soundgarden's first in 16 years, and thankfully, it's not planned to be Soundgarden's last.
Kim Thayil tells the Sydney Morning Herald that 2016 will see a new Soundgarden album. "No studio has been chosen and no songs are written yet," says Thayil. "When we finish these shows in Australia we'll spend a month or more working on it. It's definitely going to happen."
Fans will also be excited about Thayil's prediction of another studio collaboration with Adam Kasper, who produced King Animal and 1996's Down on the Upside. "We worked with producer Adam Kasper on our last album and I wouldn't be surprised if we hook up with him again," says Thayil.
"We got caught up in the commercial world for a quick moment, but we've been there and done that," Thayil adds. "We didn't necessarily want to be there, we've slowed down to a level that we are comfortable with … We don't write radio hits, you can't dance to our songs and that's why we are Soundgarden."
Stay tuned to Loudwire for all your Soundgarden news and updates on the band's next album.
You Think You Know Soundgarden?