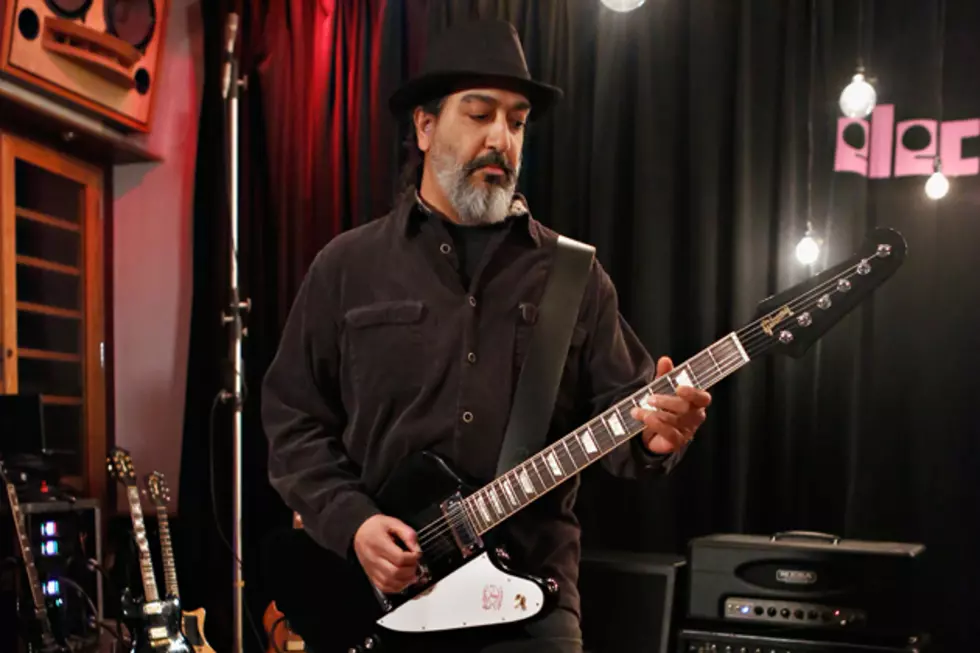 Soundgarden's Kim Thayil Addresses Reunion 'Cash Grab' Accusations
Cindy Ord, Getty Images
Soundgarden's reunion continues to be a fruitful one, with the band finally offering their first new music in 16 years with the 'King Animal' album. And while there are some that may question their motives for getting back together, guitarist Kim Thayil says it was truly a quite organic happening.
Thayil told The Phoenix that the band re-opened discussions over the lack of direction where their catalog was concerned, with the group not necessarily having any web presence for the better part of a decade. After getting past the business, the band members then discussed the idea to play and record again.
There were some in the media (as well as one of their peers, Billy Corgan) who argued that their initial return was a "cash grab," which Thayil debates. The guitarist says, "How is it a cash grab? Since when is there money in making records anymore [laughs]? I mean, playing Lollapalooza was a one-day payday, but … and by the way, since when do we need money? We're not like the Afghan Whigs or Pavement. We had a fairly successful career. Matt Cameron played in Pearl Jam for God's sake! What the hell does he need to spend another, you know, 20 hours a week dedicated to writing and rehearsing Soundgarden songs and tending to Soundgarden's business? He's doing just fine thank you."
Thayil credits Matt Cameron for starting the creative process with tracks he wanted the band to check out that didn't quite fit Pearl Jam. He adds, "I think for Matt it's really just a labor of love and it's a great creative outlet for him. He wanted to see Ben [Shepherd] and I playing again and Chris [Cornell] writing new Soundgarden songs. I don't think Chris needs the money. It seems like he did pretty well with Audioslave and his solo career."
In related news, Soundgarden has returned to the road to support the 'King Animal' album. As part of the trek, fans now have a chance to purchase special meet-and-greet packages to hang out with Chris Cornell at their tour stops. A pair of tickets are being auctioned off for each date with the proceeds going to the Chris and Vicky Cornell Foundation, which was recently launched with the goal of protecting vulnerable children. The organization tackles such issues as homelessness, poverty, neglect and abuse. To get your tickets, meet Chris Cornell and support the foundation, visit the Luminary Lane website here.