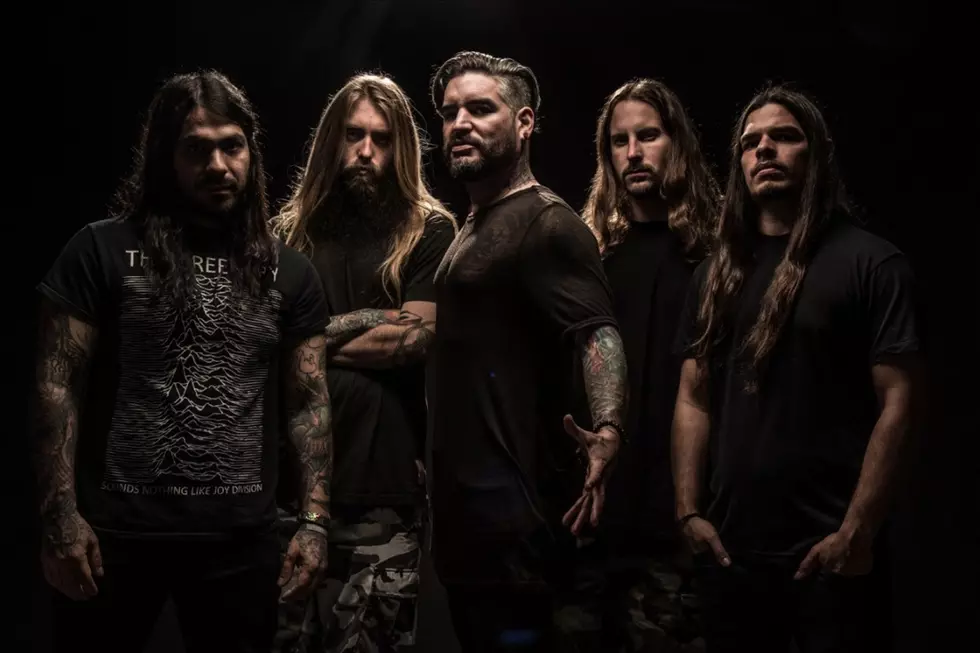 Suicide Silence Announce 'Live & Mental' Album, Unleash Korn Cover 'Blind'
Nuclear Blast
Suicide Silence are digging into their past a bit for their next release. The band has announced a July 12 street date for their Live & Mental concert album, kicking things off by releasing their cover of Korn's "Blind."
The source material for this live recording dates back to Dec. 4, 2015, when the band headlined a special benefit show in support of Mental Health America of Los Angeles. The event, taking place at the Observatory in Santa Ana, California, found the band on top of their game and with the show being recorded, they decided it was worth releasing.
In a statement, the band explain, "Although this benefit show was recorded way back in 2015, with mental health issues as relevant as ever in society today, we felt the desire to further propel the conversation throughout the metal scene, while also allowing fans to share in this special night of unreleased material with us."
In addition to their own music, the band spiced up the show with a killer cover of Korn's "Blind," which they've decided to share with fans as the first taste from the live album. Check out the video for that below.
Pre-orders for Suicide Silence's Live & Mental can be found here.
Suicide Silence, "Blind" (Korn Cover)
Suicide Silence, Live & Mental Artwork + Track Listing
Unanswered (Live)
No Pity for a Coward (Live)
Inherit the Crown (Live)
Wake Up (Live)
Fuck Everything (Live)
Cease to Exist (Live)
Sacred Words (Live)
Disengage (Live)
Slaves to Substance (Live)
You Can't Stop Me (Live)
Destruction of a Statue (Live)
Blind (Live)
Bludgeoned to Death (Live)
You Only Live Once (Live)
Best Death Metal Album of Each Year Since 1985