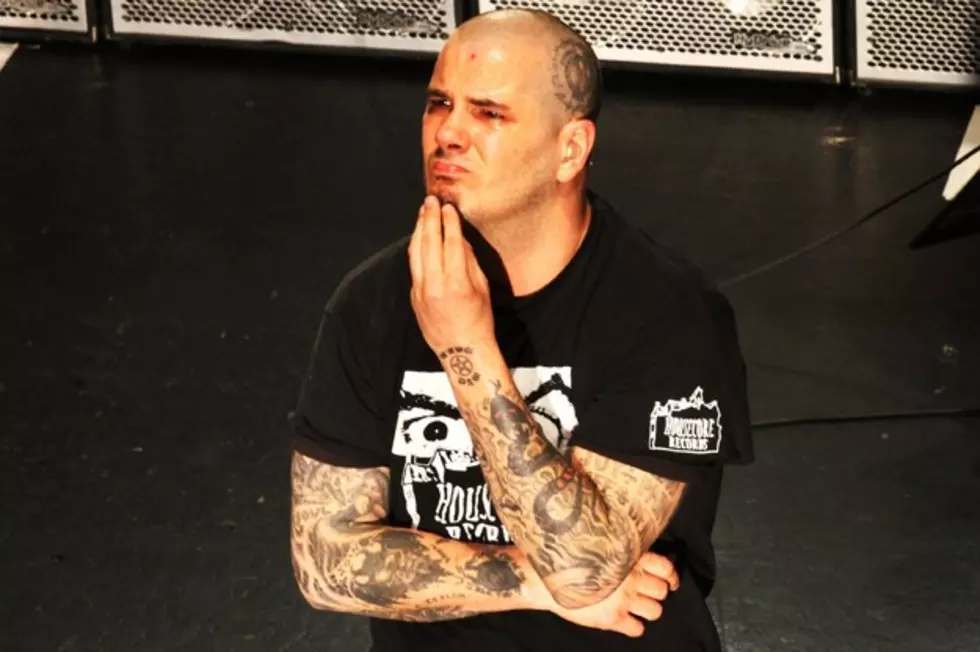 They're Pantera / Down Singer Phil Anselmo's Tattoos!
Liz Ramanand, Loudwire
Pantera / Down frontman Phil Anselmo has been collecting ink since 1988, so as you can imagine, he has quite a collection - just look at his head in the picture above for photographic evidence.
Although maybe not his finest display of inkwork, he indulged in his very first tat at age 18. It's an image of knuckles with skull rings and spells out 'Philcore,' a play on the plethora of 'core' based music scenes out there. Anselmo holds no regrets regarding the tattoo and says it reminds him of being young and invincible.
Anselmo and his band Down recently released 'Down IV Part I - The Purple EP on Sept. 18. The EP marks the first of four planned EPs Down has in store, so stay tuned for more!