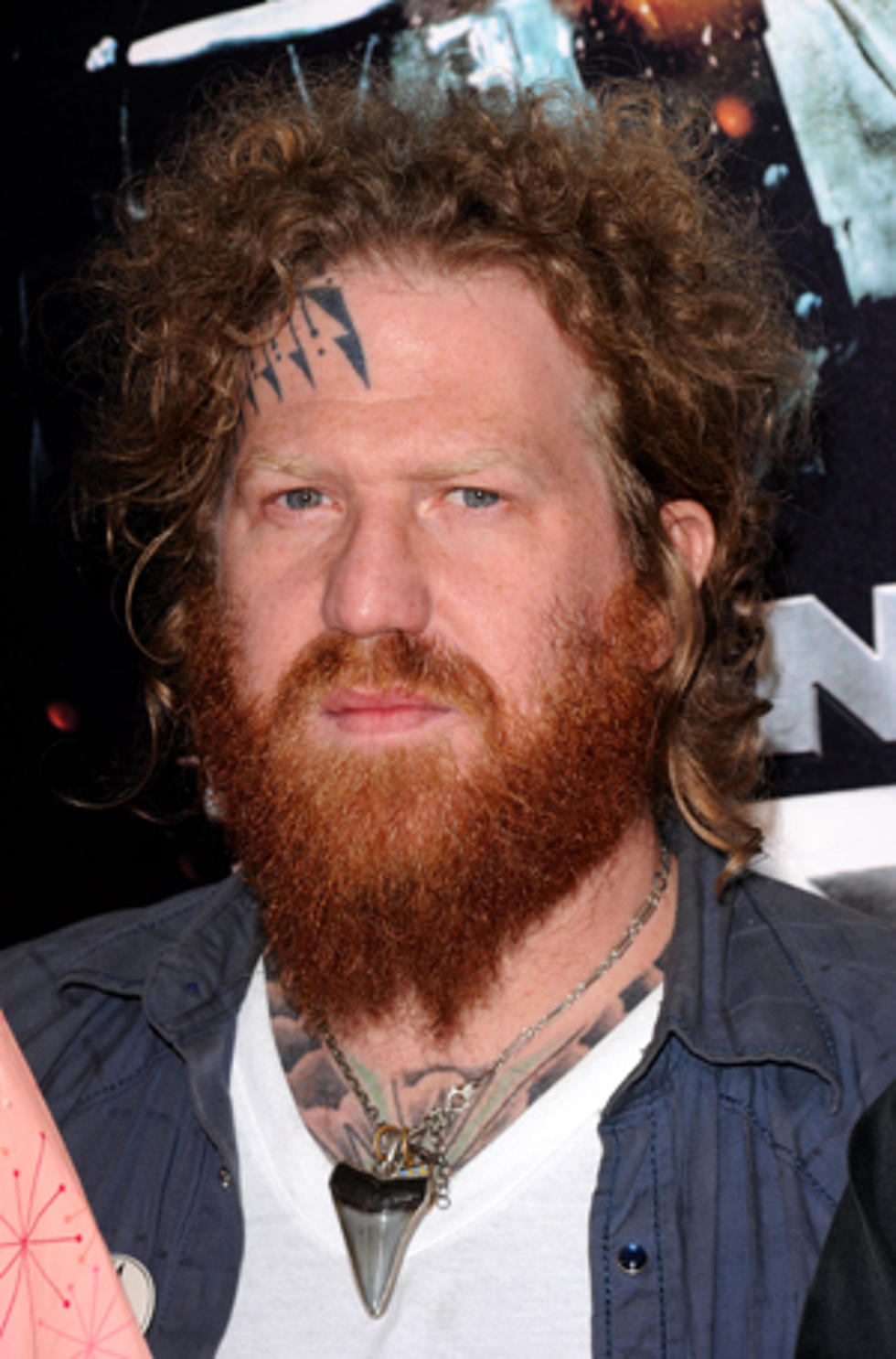 It's Mastodon Singer-Guitarist Brent Hinds' Tattoo!
Jason Merritt, Getty Images
Did you guess right? Mastodon singer-guitarist Brent Hinds sports this tattoo on his forehead.
We'd guess that walking around with a tattoo on your face would lead to lots of gawking and stares from the general public but Hinds said the tattoo doesn't really cause all that much controversy. He has been caught off guard a time or two by ladies at convenience stores asking questions but usually it's just the basic "Did that hurt?" or "Where did you get that?" variety of inquiries.
So what's the real story behind the tat? Hinds gave Noisecreep the scoop, explaining, "I wanted to get a headdress, Polynesian head dress, in New Zealand. I grew up with tattooed face dudes. My mom likes it, so that's okay."
Well if mom said it's okay, how could we possibly disagree?
To follow Hinds' face tattoo on Facebook, head here!