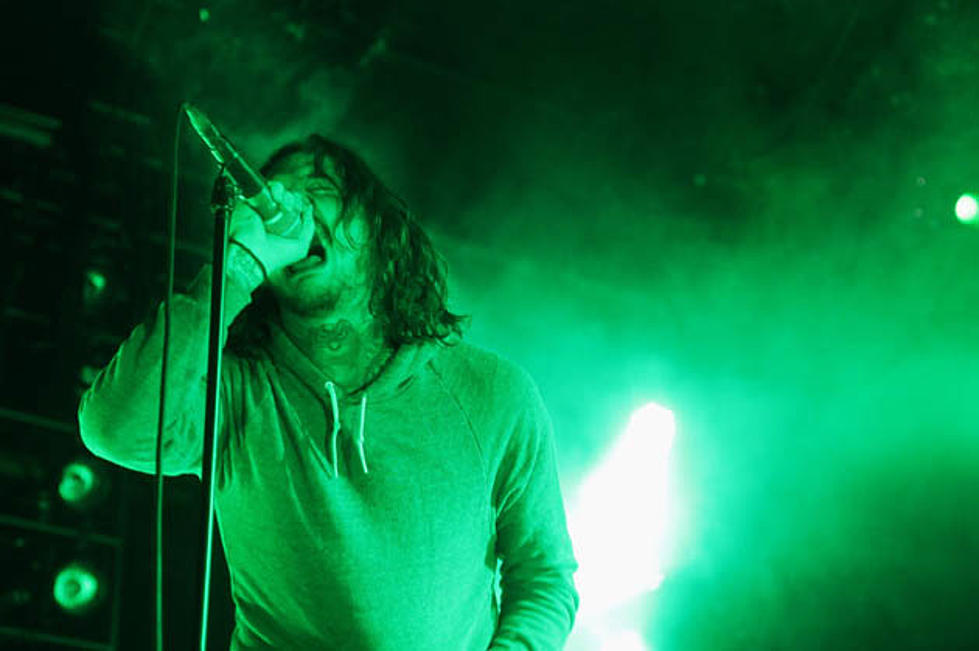 The Devil Wears Prada's Mike Hranica Shares Early Concert-Going Experiences
Liz Ramanand, Loudwire
With their latest album '8:18' released in September 2013, the Devil Wears Prada have been hitting the road hard in support of the disc. While in New York City on a tour stop, Loudwire had the chance to speak to vocalist Mike Hranica about being a music fan from the audience before he ever set foot onstage.
When we asked the singer about going to shows when he was younger, he responded, "Strangely enough I never went to big shows. The guys in the band used to do Taste of Chaos, Warped Tour and things like that and for some reason I never did."
He adds, "I went to shows every weekend and it was just local bands which were really the inspiring thing for me. I just really wanted to do what those guys were doing and basically get into shows for free that I could be playing, with these local bands that I loved. That was big for me."
Hranica concludes, "There's no specific, one band. I remember certain venues back in Ohio nothing really specific just the smallest, unsigned bands in little dingy venues."
The Devil Wears Prada are set to headline the 2014 Take Action Tour, which kicks off March 12 in Ventura, Calif. Get more details and see the full set of dates here.