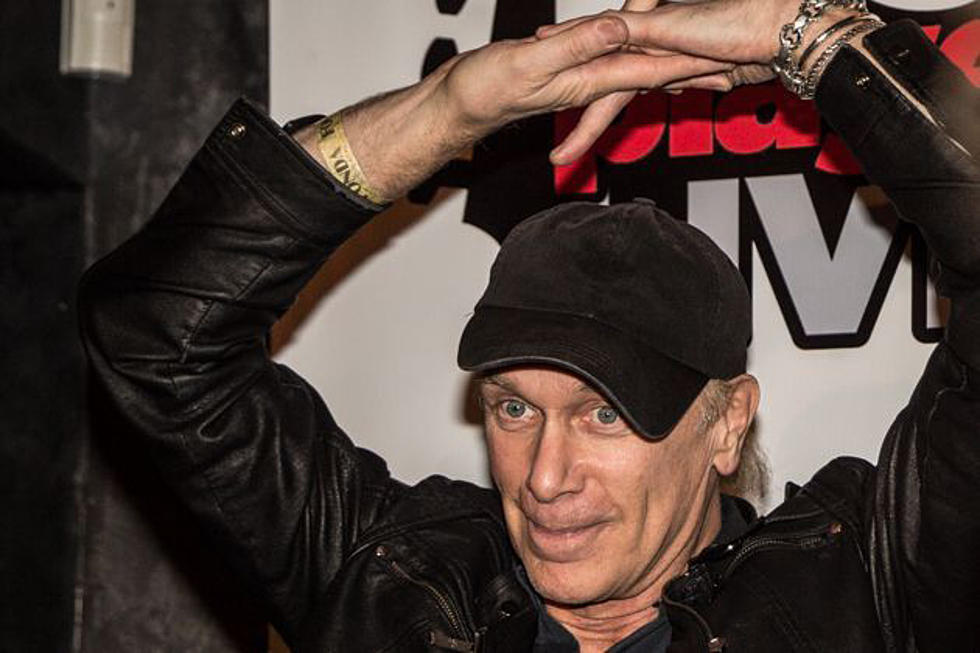 The Winery Dogs' Billy Sheehan Talks Bass Brotherhood + Rocking Alongside Mike Portnoy
Kathy Flynn, WickedGoddessPhotography.com
The Winery Dogs have emerged as one of 2013's brightest new bands though the members of the group have well known pasts. Bassist Billy Sheehan spoke with Loudwire on the Bass Player Live Concert red carpet about the brotherhood shared by those who play the same instrument he does, how the pairing with his Winery Dogs bandmates has gone and what's on the horizon for the band. Check out our interview with Sheehan below:
We're here for the Bass Player Live awards. Can you talk about what it means having an event for the bassists who are so often overlooked?
We're the underdogs. We're the working man in many ways. It's a guitar world and we're back in there somewhere and here we get to have a night of glory for ourselves. Not so much to aggrandize ourselves, but really most bass players get along really well. We're just good friends. Some other instruments are at each others throats at times, but we're all buddies. It's always a great time to hang with my bass brothers and sisters.
You mentioned such a great camaraderie amongst all the bassists, and here tonight there are a lot of people here for Geezer Butler. Can you talk about what he's meant over the years to the hard rock and metal scenes?
He's a founding father. He's a founding father of a whole genre of music and a man who really set the bar early on. He's such an integral part of the entire sound and song structure of a band like Black Sabbath.
Congrats on the new band the Winery Dogs. Can you talk a bit about what it was like getting into the studio with Richie Kotzen and Mike Portnoy?
It was a breeze. It was fun and effortless and we just did our thing with no producer and that's what we got. Looking back at it, at the time I didn't realize how wrong it could have gone but how right it did go. I'm really pleased with it. It's been accepted by so many people and radio has jumped on it and all over the world, it's buzzing. We were No. 1 on iTunes in Italy and had some great European breakthroughs on the charts over there, so we're very thankful.
And obviously there's a special relationship with the way bassists and drummers work off each other. Can you share how you and Mike Portnoy have worked together in this new band?
Yeah, we've got an ESP thing going on. It's one of those things where we just look at each other and will be like, 'How did you know I was going to do that?' So we have this locked together thing that is just really magical. It can't be planned out. It can't be scripted. It's just gotta happen and nine out of ten nights it does and on that tenth night it's still pretty good.
And what's on the horizon for Winery Dogs?
We're already booked into next fall and then we're probably looking at another record after that.
Our thanks to The Winery Dogs' Billy Sheehan for the interview. The band is on a bit of a break in the States, but they've booked a handful of late March dates for next year. See the dates here.