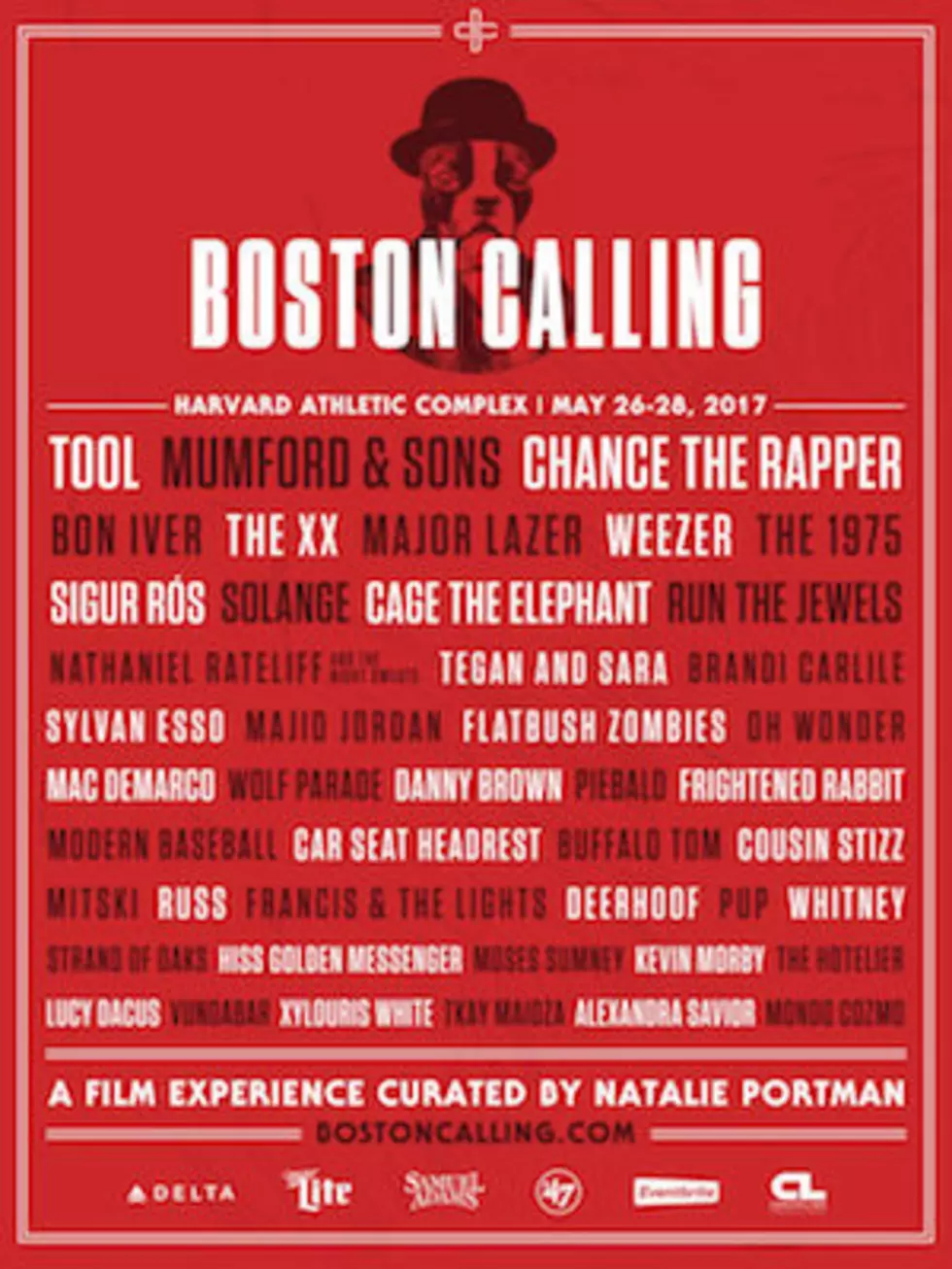 Tool to Headline 2017 Boston Calling Festival
Boston Calling 2017
East Coast, brace yourself! Not only will Tool be playing the rare New York-based festival date this year at the Governor's Ball, but they're also set to front the annual Boston Calling festival as well.
The festival is set for the weekend of May 26-28 at the Harvard Athletic Complex in Boston, with Mumford and Sons and Chance the Rapper also receiving top-line billing. It is unclear as of yet which of the three days the band will be playing, as only the lineup of participating acts has been revealed.
And there's more than just Tool for rock fans, as Weezer and Cage the Elephant are also on board to play the music weekend. Boston Calling also features such name acts as Bon Iver, The xx, Major Lazer, The 1975, Tegan and Sara, Brandi Carlile and Nathaniel Rateliff and The Night Sweats among others. Plus, Boston Calling will have a film experience curated by Natalie Portman. You can head here to see the full bill.
For Tool fans, this is exciting news with the announcement of their second festival performance this year. Plus, while it is known that Tool have been working on new music, there's hope that the festival dates will coincide with the release of their first new disc in over a decade.
For those interested in the Boston Calling festival, ticketing options are available at this location.
2017 Guide to Rock + Metal Festivals
12 Unforgettable Maynard James Keenan Moments