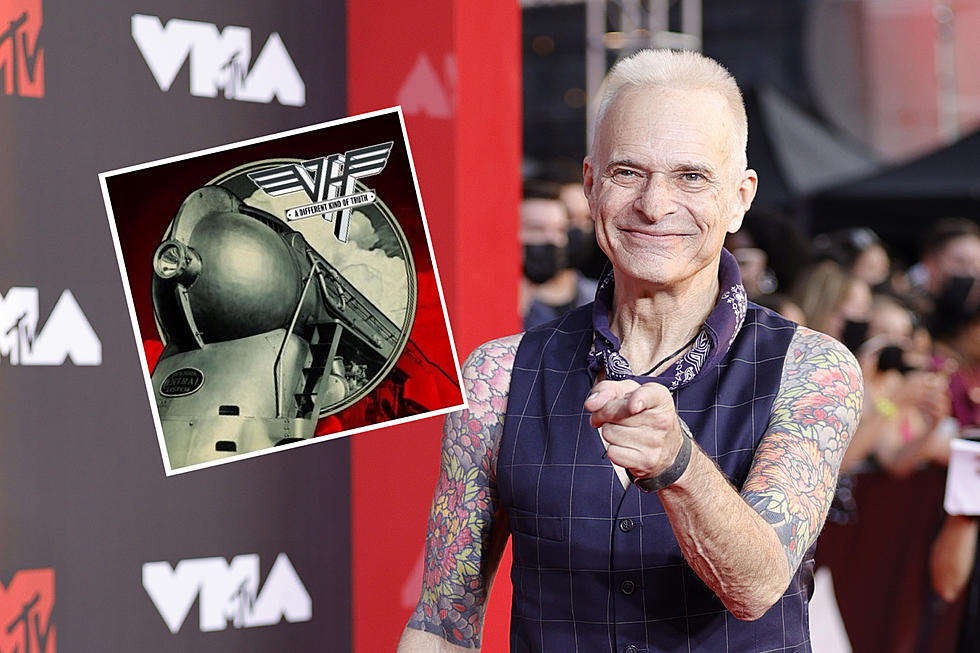 Is David Lee Roth Keeping Van Halen's Final Album Off of Streaming Services?
Jason Kempin, Getty Images / Interscope
Is David Lee Roth keeping Van Halen's final album from remaining on music streaming services?
That effort, 2012's A Different Kind of Truth, was removed from Apple Music and Spotify last year.
But why? It was the band's first LP with Roth as their lead singer since 1984, and it was also Van Halen's last before the band-ending death of guitarist Eddie Van Halen in 2020.
So is Roth to blame for its current streaming unavailability?
The Reason Behind It
That's what Wolfgang Van Halen, the Mammoth WVH bandleader who is Eddie's son and was Van Halen's most recent bassist, seemed to tell radio host Eddie Trunk in a new interview, according to Blabbermouth.
During the interview, Trunk asked Wolfgang if he knew the reason behind A Different Kind of Truth being unavailable to stream at present.
The Truth, A Different Kind
"The contract ran out on putting it up on streaming services," Wolf replies. "So we've been working on getting it back. But there are some people involved who do not like that record and are not making it easy to get it back up."
Asked if the "people" keeping it away were involved in making the record, Wolf answered in the affirmative, prompting Trunk to question, "Might that person commonly be known by three initials?"
After hesitating a second, Wolf responds, "Probably. I mean, yeah, you can put it together."
Roth to Blame for It?
The Van Halen progeny further explains, "I hate to say it because people will think I'm making stuff up, but it's, like, man, I'd love to have the record back up there, but he doesn't like it, and he's not working with us to get it back up there. So I hope people who [enjoy the album] have a physical version of it. [Laughs]"
In 2006, Wolf took the place of longtime Van Halen bassist Michael Anthony, performing alongside his father until his death. In 2021, Wolf officially launched Mammoth WVH.
Get Loudwire's newsletter and the Loudwire app for more
Van Halen, "Tattoo" (From A Different Kind of Truth)