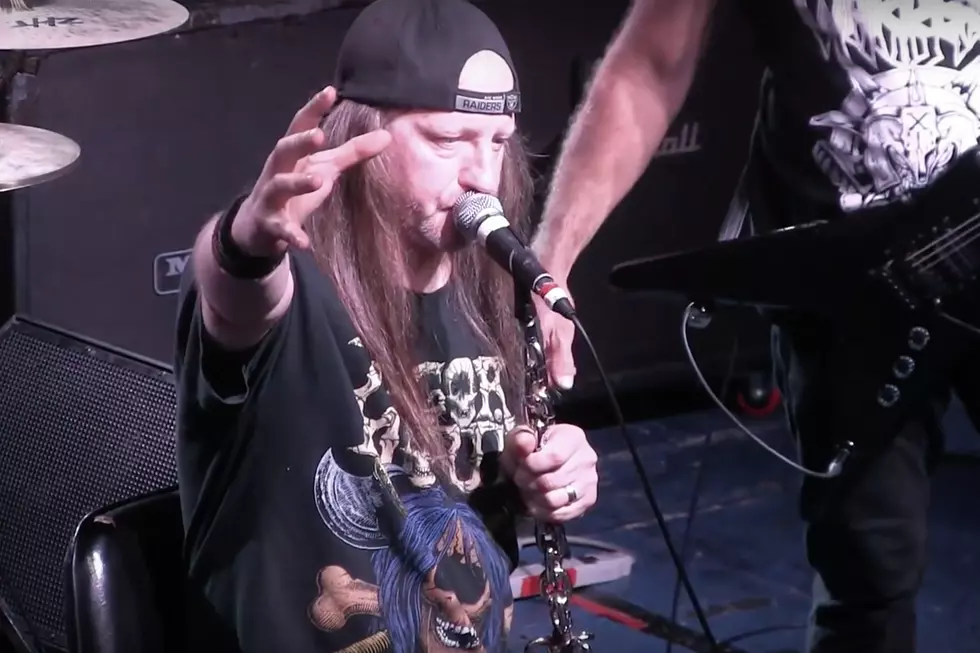 Warbeast's Bruce Corbitt to Start Clinical Trial to Treat Cancer
YouTube
Warbeast vocalist Bruce Corbitt was dealt the news last May that he had been diagnosed with esophageal cancer and earlier this year, the musician delivered the news that his seven-month fight to battle the cancer had been unsuccessful. But Corbitt has maintained his determined spirit throughout the battle and he recently revealed that a trip to the Baylor Charles A. Sammons Cancer Center has given him renewed hope for his future.
"Got my 2nd opinion… they found me a clinical trial that is perfect for my situation. So I've just signed it to go for it. It will be immunotherapy for starters. So there is hope for me after all," stated the vocalist in a posting shortly after leaving the center.
On his way home, Corbitt also posted a Facebook video further elaborating on what he had learned and why he was optimistic. "Things kind of went my way today, a little glimmer of hope for me. Not for beating this completely 100 percent, but a chance of having other ways of fighting this and to live a longer life," said the singer.
Corbitt revealed he got emotional and cried a bit upon hearing the possibility of this positive step in his treatment. "I just needed some good news and some hope and I got it," said the singer, who revealed that he will receive a mix of immunotherapy and chemo treatments.
The vocalist expressed his gratitude for all the prayers and well wishes from fans, and closed out the video with a determined statement, "You know damn well that Bruce Corbitt is going to be a cancer survivor ... for the third time." Watch his video posting below.
10 Best Thrash Metal Albums of the 21st Century