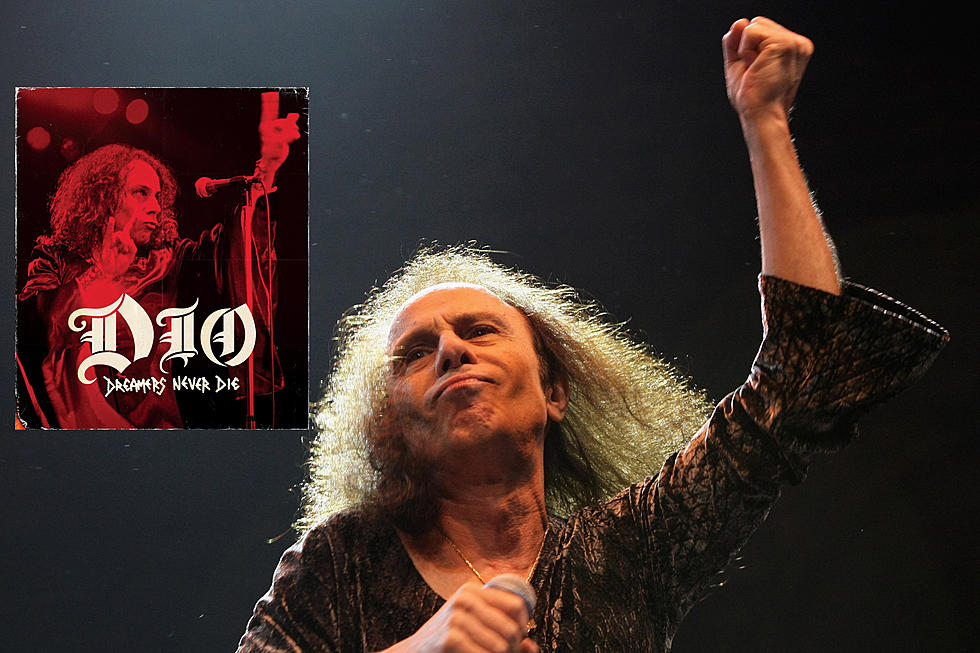 Win a 'Dio: Dreamers Never Die' Deluxe Edition Box Set!
Robert Cianflone, Getty Images / Mercury Studios
An absolute icon - in music and in life! There aren't many figures as beloved in metal as Ronnie James Dio, and the Dio: Dreamers Never Die documentary is a must-watch. Luckily, the newly released film is currently available and Loudwire Nights is ready for you to win one of the special limited edition deluxe edition box sets.
The documentary delves into Ronnie's impressive rise from '50s doo-wop crooner to one of the key voices in the development of metal. From Elf to Rainbow to Black Sabbath and then fronting his own self-titled band Dio, Ronnie captivated audiences with his powerful vocal range, stage theatrics and a penchant for lyrical storytelling.
Wendy Dio, who executive produced the film, commented:  "I wanted this documentary to be authentic, for the fans to see the roller coaster ride that was Ronnie's life—the good times, the bad times and everything in between, especially including events that even the most diehard fans would not have known about.  It's all in there, right up to the very end."
But that's just the beginning of this collection. Packaged in a 2-piece lift-off lid box, the Deluxe Edition includes the film on DVD and Blu-ray, along with exclusive Dreamers Never Die branded merchandise, These include a sticker, lapel pin, four coasters in a small box, six trading cards, a small tissue packet, a rubber wristband, a patch, guitar picks and a fold out poster. This package currently retails for $110, but by entering this Loudwire Nights contest, you could potentially win it for free.
We'll be giving away three of the deluxe edition Dio: Dreamers Never Die box sets, but you'll need to act fast to get in on the action. This contest runs through this Thursday, Oct. 5 at 10AM ET, so you'll want to enter now to make sure you're name could be pulled to potentially win one of these amazing Dio box sets.
READ MORE: 10 Best Albums by Singers Who Left Big Rock + Metal Bands
Simply fill out the entry form below with the details and we'll contact you if you're name was chosen.  And just this reminder, you can hear Dio played as part of the Loudwire Nights radio show with host Chuck Armstrong. The show airs live every weeknight at 7PM ET or on the Loudwire app; you can also see if the show is available on your local radio station and listen to interviews on-demand.
Ronnie James Dio Through the Years
See photos of the legendary Ronnie James Dio from very early in his career all the way until his untimely passing.
Gallery Credit: Lauryn Schaffner