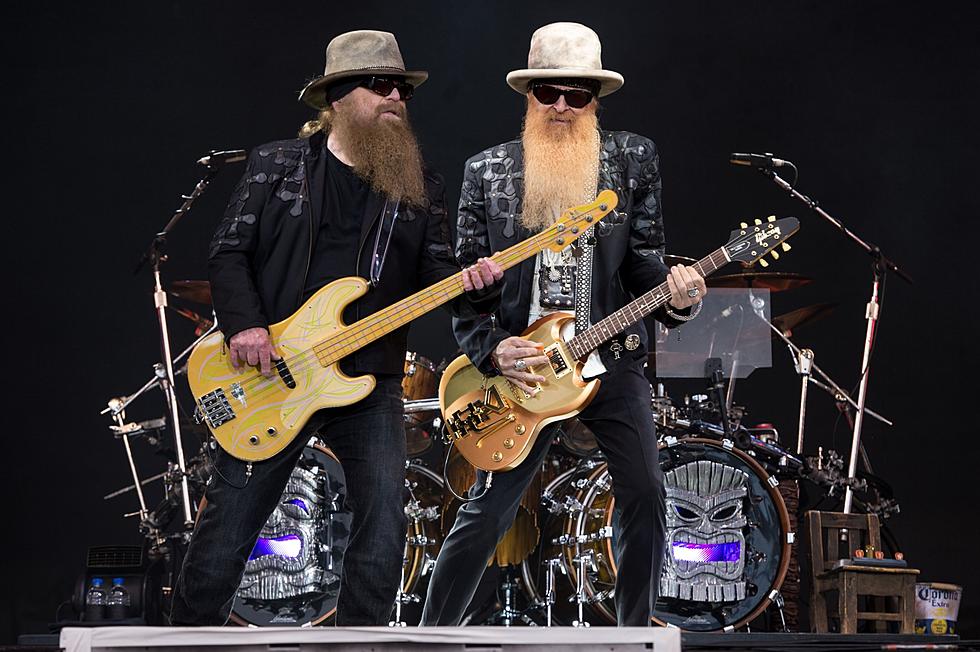 ZZ Top's New Album Will Feature the Late Dusty Hill
Ian Galvan, Getty Images
ZZ Top haven't released a studio album since 2012's La Futura, but there is a new one underway. It'll be the band's first-ever record without longtime member Dusty Hill, who died just under two years ago, but the release will still feature contributions from the late bassist on it.
Hill died in late July of 2021 in his Texas home at the age of 72 after a battle with health issues. Shortly after, Billy Gibbons confirmed that he and Frank Beard would continue as ZZ Top, with Hill's longtime guitar tech Elwood Francis assuming the role as the band's bassist going forward. Though they've toured since Hill's death, they haven't put out any studio releases, but Gibbons touched a bit upon the new material they've been working on in an interview with Classic Rock.
"Dusty was a great guy, a swell singer. He provided a solid platform for me to solo without having to look back. He was always on it. Dusty used to say, 'If I'm late to the stage, be sure to give my guitar to Elwood.' Elwood is a family member; he's been with us for three decades," Gibbons shared. "And sure enough, Elwood picked up the parts and pieces. But whereas Dusty played with his fingers, Elwood uses a pick. It's a little sharper. He brings a little more finesse. And at the first rehearsal he showed up with a full beard longer than mine."
READ MORE: 7 Times ZZ Top's Dusty Hill Lit Up the Screen in Television + Movies
Gibbons recalled that Hill told him he wanted the band to go on without him, a wish that they've since granted. The new album — though there isn't a timeline for a release as of yet — will feature Hill on some of it, as well as Francis.
"Are things coming to the boil yet? Yeah, in fact we are currently reviewing the tracks that deserve completion," the rocker elaborated. "What's fascinating is that we have three or four tracks with them both, they're trading off. The only tell-tale difference is that Dusty, playing with his fingers, sounds a little warmer."
READ MORE: 91 Rock + Metal Acts With the Most Top 40 Songs
Though Gibbons is hopeful that they can release the album soon, he admitted that they're going to be quite busy for a while, especially with an upcoming tour with Lynyrd Skynyrd starting up next month. See all of the dates here.
Want more rock and metal news? Make sure to sign up for Loudwire's newsletter and download the Loudwire app to stay up to date with the latest.
Top 70 Hard Rock + Metal Albums of the 1970s