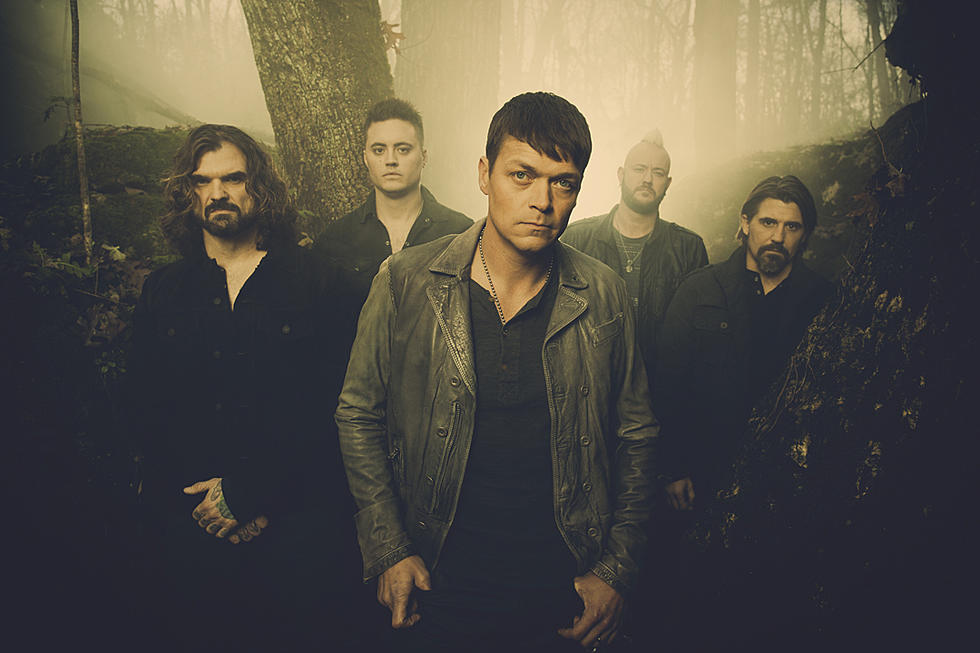 3 Doors Down Unveil New Song 'In The Dark'
Universal Republic
There's new 3 Doors Down music to check out and it's got a swagger to it. The band has unleashed the song "In the Dark" as the lead single from their upcoming Us and the Night album.
The track, which can be heard above, is currently available via iTunes and is offered as an instant download to fans who pre-order the band's Us and the Night album.
In the video below, fans can get a look behind the curtain as the band pitches the song to producer Matt Wallace for the first time. As you can see, the group is thoroughly enthused at the recording process and bringing this upbeat rocker to fruition.
In our recent interview with singer Brad Arnold about the new album, he told us that guitarist Chet Roberts had a big role in bringing the track together."Chet is really creative. He'll come up with a bunch of stuff. He has been playing on his GarageBand on his iPad," says Arnold. "He had this little thing and I walked to him one day and said what's that? And he said here's something I've been playing with on my GarageBand on my iPad. I said, 'Man, I promise you, that, dude, that can be a hit song.'"
He continued, "I just heard his hook and in my head and 'I told you it in the dark' and I came in and played it for Jen, my wife, one night and I got him to email it to me and she's like, 'Oh yeah baby, you gotta write that.' [laughs] And she is just a shy country girl, she's like, 'Oh yeah baby, you gotta write that.' So I thought that, 'Hell, I gotta write it.' And it just turned out really, it turned out good. And we went in the studio with it and they put the sound with it and everything and it just kind of went and it turned out to be one of those songs. We've never written a song like that, and it was fun."
Read more of our interview with 3 Doors Down's Brad Arnold at this location and be sure to pick up the band's Us and the Night album, due March 11.
Watch the Making of 3 Doors Down's "In the Dark"
See How Old Brad Arnold and Other Rockers Are in This Birthday Gallery