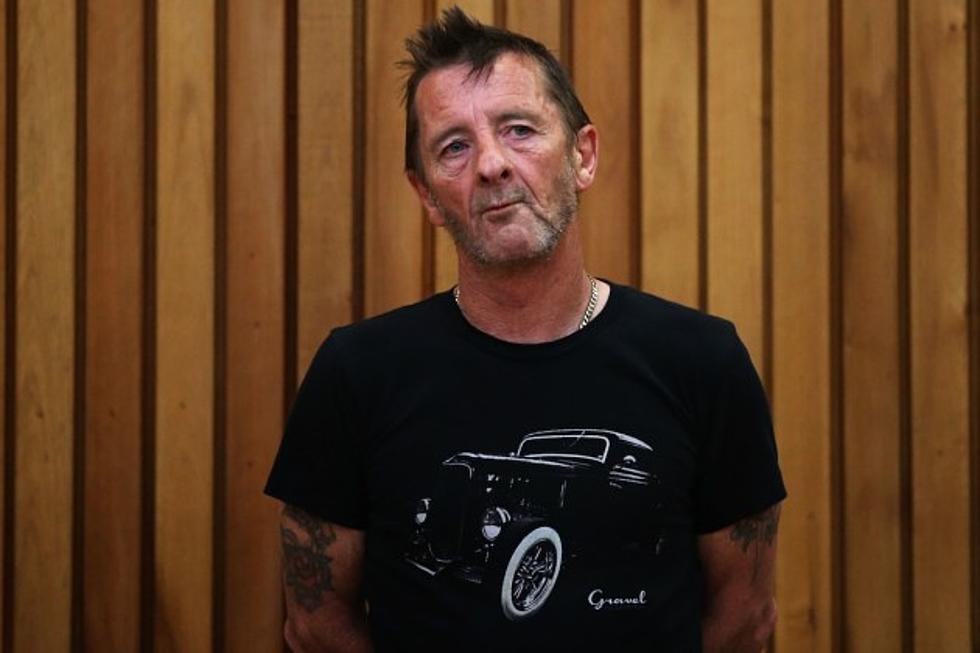 AC/DC Drummer Phil Rudd Loses Court Appeal
Joel Ford, Getty Images
Update: According to Radio New Zealand, Rudd has reportedly paid out less than half of this required $120,000 in reparations as part of his sentencing. His lawyer, Craig Tuck, states that the drummer has paid $50,000 of the fine and the rest of it was "being sorted."
Estranged AC/DC drummer Phil Rudd has lost an appeal in his "threatening to kill" and drug possession case, for which he is currently serving home detention.
Phil Rudd was able to dodge jail time during his sentencing, which took place back in July. The drummer was given eight months of home detention along with six months of post-release conditions. He was also ordered to pay $120,000 in reparations.
In his appeal, Rudd argued that he should have been discharged without conviction and appealed against his sentence on the basis that it's manifestly excessive. However, High Court Justice Raynor Asher dismissed Rudd's appeal earlier today (Oct. 6).
Part of the decision came due to the Asher's belief that AC/DC has not made an attempt to bring Rudd back as a touring member, thus Rudd is not losing significant income by remaining under house arrest. "It is far from clear that at the time when the offending took place there was any place in the band available to Mr. Rudd, given his drug addiction and state of mind," Asher tells 3News. "It is only in certain countries that there is a certain problem arising from the convictions, and there is nothing to indicate that if Mr. Rudd was a greatly wanted band member that his inability to travel to those countries would mean that he could not be employed in other countries."
AC/DC recently completed their 2015 North American tour and will rock their home country of Australia come November.
See Where Phil Rudd Ranks on Our Top 50 Hard Rock + Metal Drummers List