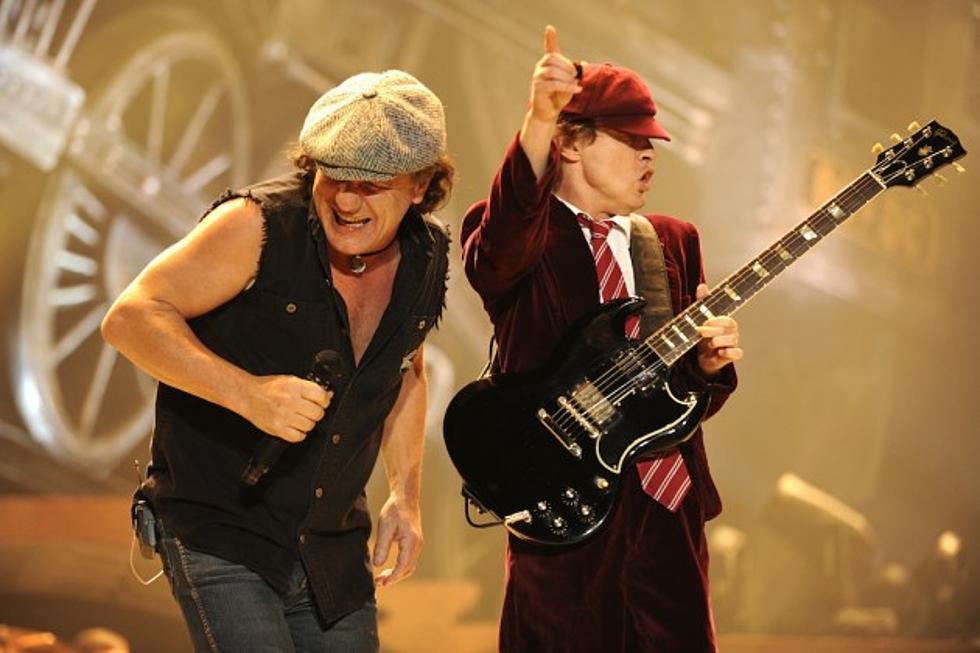 AC/DC Open 2015 Grammys With One-Two Punch of 'Rock or Bust' + 'Highway to Hell'
Kevin Mazur, Getty Images
Rock fans didn't have to wait long to see AC/DC perform on tonight's Grammy Awards telecast. In fact, the legendary band opened the show with a two-song performance of the new cut 'Rock or Bust' and the classic 'Highway to Hell.'
With a new-look lineup featuring Stevie Young stepping in for his ailing uncle Malcolm Young, and onetime AC/DC stickman Chris Slade filling in for the troubled Phil Rudd, the veteran rockers sounded as powerful as ever.
Brian Johnson delivered his signature raspy vocals in fine form, while guitarist Angus Young strutted around the stage with his school boy outfit and his Chuck Berry duckwalk. Check out video footage below.
Music luminaries such as Paul McCartney, Katy Perry and Blake Shelton were seen bopping their heads and singing along in the audience, while Lady Gaga, a known hard rock and metal fan, danced excitedly along to AC/DC's thunderous riffs.
Earlier in the night, Tenacious D surprisingly won the Best Metal Performance Grammy during the pre-telecast ceremony.
Footage of AC/DC Performing at the Grammys
You Think You Know AC/DC?
See the Yearbook Photos of Angus Young + More Rock Stars