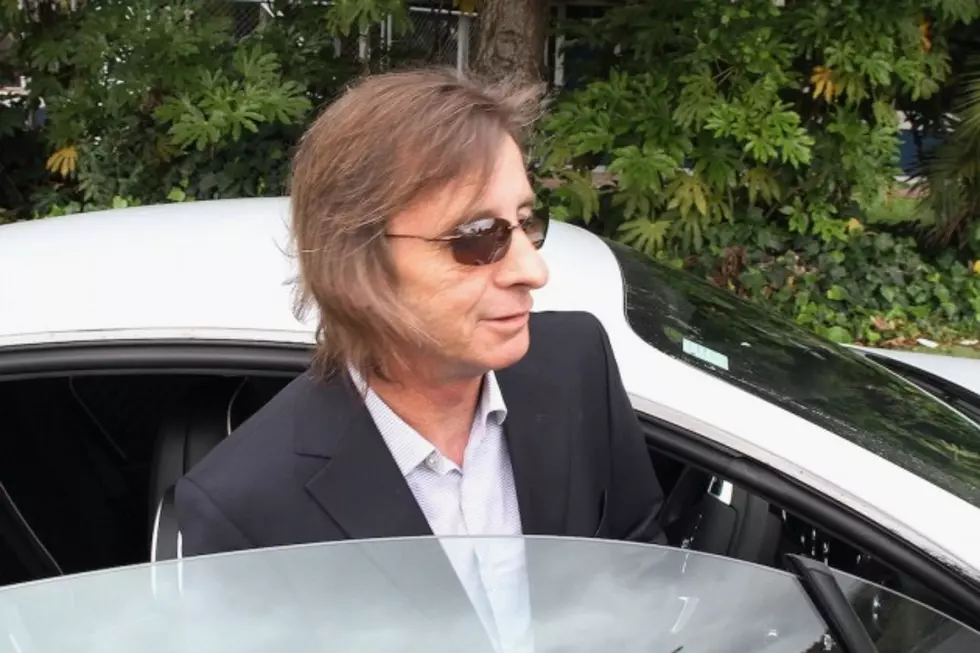 AC/DC's Phil Rudd Pleads Guilty to Drug Possession and Threatening to Kill Charges
Getty Images
AC/DC drummer Phil Rudd appeared in court Tuesday morning (April 21) in New Zealand and entered a guilty plea to charges of methamphetamine and cannabis possession. He also pled guilty to one charge of threatening to kill when he appeared in Tauranga District Court. A second threatening to kill charge was dropped.
According to New Zealand's Stuff, Judge Robert Wolffe remanded Rudd on bail. However, he was not convicted and the judge ordered him to appear for sentencing on June 26.
Rudd reportedly remained silent in court except when asked to enter his plea. He also refused to answer questions as he left the courthouse, reports the New Zealand Herald.
The drummer's legal woes began on Nov. 6, when police raided his home and charged him with attempting to procure a murder, threatening to kill and possession of the drugs. The procuring a murder charge was dropped rather quickly, but the other charges remained.
Rudd's lawyer Craig Tuck stated they were interested in taking a "pathway of making sure the facts are right and making sure both sides of the story are told." He added, "Phil is very interested in how the media deal with it."
Back in December, Rudd vowed to return to AC/DC, but his legal issues have kept him from returning to the band for the group's recent appearances at the Grammys and Coachella. AC/DC's onetime drummer Chris Slade has filled in during Rudd's absence.
Update: Phill Rudd's "threatening to kill" charge has now been explained. Details here.
You Think You Know AC/DC?
10 Historic AC/DC Concert Moments