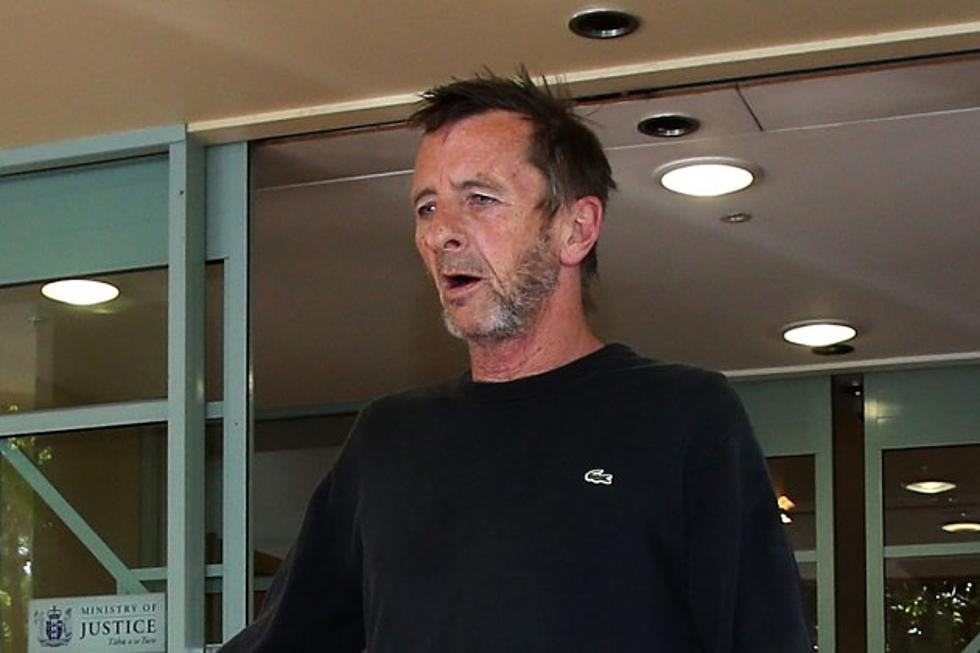 Phil Rudd's Threatening to Kill Charge Related to Disappointment Over Album Sales
Joel Ford, Getty Images
As reported, AC/DC drummer Phil Rudd pleaded guilty to possession of cannabis and methamphetamine and one charge of threatening to kill, while a second threatening to kill charge was dropped. But it's that threatening to kill charge that had many curious about what happened, and now details have been revealed.
According to the court summary, Rudd fired several employees last fall because the release of his solo album, Head Job, had flopped a few months prior. CNN reports that a month later, he called an associate and said he wanted his personal assistant "taken out."
Radio New Zealand News reports that the associate was offered $200,000, a motorbike and the choice of one of his cars or a house. After that, Rudd called the personal assistant and stated, "I'm going to come over and kill you." According to reports, Rudd made two other phone calls, but the assistant hung up as soon as he realized it was the drummer on the phone.
Rudd's lawyer Craig Tuck argued that the conversation was merely "an angry phone call," while the court summary stated that the personal assistant "was genuinely fearful of his safety."
The drummer could face up to seven years in prison for the threatening to kill charge. He is currently out on bail until his sentence hearing on June 26.
You Think You Know AC/DC?
AC/DC Share Their Scariest Moments on Tour